main page
Регистрация
Войти
Войти с помощью:





Войти с помощью:




Аниме »
One Piece Episode of Luffy: The Hand Island Adventure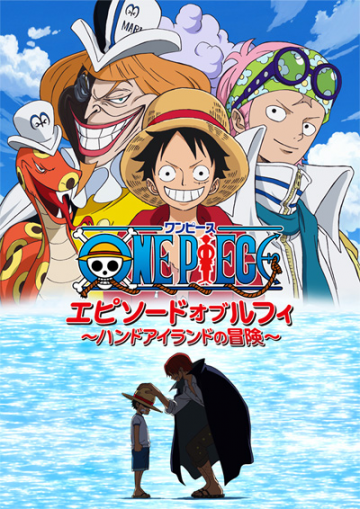 Другие названия:




One Piece Episode of Luffy: Hand Island no Bōken


Tип:
Special (1 эп.)
Эфир:
15 декабря, 2012
трансляция окончена
Жанры:
Приключения
Комедия
Супер-герои

Студия:
Toei Animation

Рейтинг:
8.53
Среднее:
8.71

(56 голосов)

Схватили:
122
Синопсис:
The special is a a tie-in story to the upcoming One Piece Film Z with the lead character Luffy. (The film will also open on December 15.) As in the film, original manga creator Eiichiro Oda is supervising the Hand Island no Bōken special with its new story. Hiroyuki Morita and Mitsuru Hongo are co-directing the special, and singer/designer Shizuka Kudou is collaborating with Oda on the costume designs.
The story of the Hand Island no Bōken special is set a little before the events of One Piece Film Z and depicts a major "Hand Island" incident during the New World storyline with the pirate captain Shanks. The story is set at "Cannon Town" where a parent and a child work as craftspeople. The incident revolves around them and a commodore of a marine base. The special will also have a flashback scene to the story in the first chapter of the manga, but with new animation.