main page
Регистрация
Войти
Войти с помощью:





Войти с помощью:




Фигурки »
Childhood Ace Sabo Luffy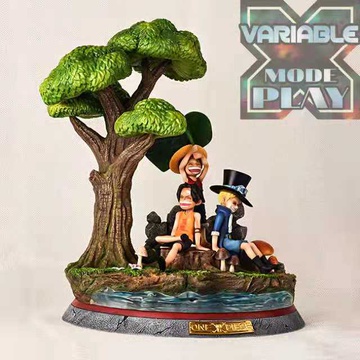 Особенности:
[Studio name]: Variable Mode Play
[Proportion of Works]: One Piece Childhood Ace Sabo Luffy
[Product Size]: 32 * 32 * 47cm
[Configuration]: 1 x platform, scene, 3 x characters
[Limited]: 120 within China 80 overseas
[Product weight]: 9.5kg
[Package weight] : TBD maybe 12kg
[Product material] : PU+imported resin
[Expected shipment]: Quarter 1 2019
Shipping cost estimate 12kg (subject to change and NOT ACCURATE):
USA/Canada $150+ AUD
Australia $140 AUD
Europe $160 + AUD ( custom/tax free)
Most of Asia $120 + AUD
Представленные фотографии были сделаны производителем (Individual sculptor) или уполномоченным лицом. За более подробной информацией перейдите на страницу производителя. © Eiichiro Oda/Shueisha, Toei Animation. Все права защищены.