v.3.12 rev.1
main page
Регистрация
Войти
Войти с помощью:





Войти с помощью:




Аниме »
Heartcatch Precure!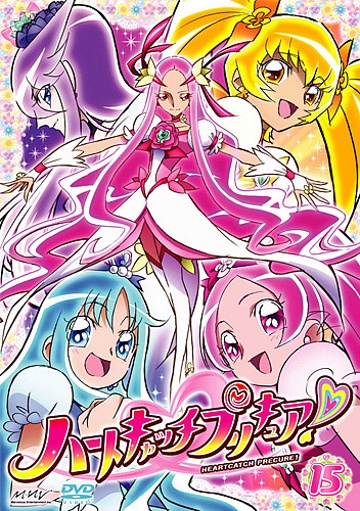 Другие названия:




ハートキャッチプリキュア!,
HeartCatch Pretty Cure


Tип:
TV (49 эп.), 24 мин.
Эфир:
7 февраля, 2010 - 30 января, 2011
трансляция окончена
Жанры:
Экшн
Комедия
Магия
Сёдзе
Супер-герои

Студия:
Toei Animation

Рейтинг:
7.39
Среднее:
7.44

(25 голосов)

Схватили:
51
Синопсис:
Tsubomi Hanasaki is a 2nd year middle school student who loves plants. One day, she dreams of a mysterious flowering tree that wilted, causing sprites to disappear. She also saw two mysterious people fighting, one wanting to destroy the tree and one protecting it. When she transfers to Myodo Academy (明堂学園, Myōdō Gakuen?), the sprites that she saw in her dream appear. They beg her to become a Pretty Cure to protect the Great Tree of Hearts, but she refuses. However, a mysterious enemy called Desert Apostles came, and the Heart Flower of her new classmate, Erika Kurumi, is stolen. To save Erika, she has to become a Pretty Cure and fight.