v.3.12 rev.1
main page
Регистрация
Войти
Войти с помощью:





Войти с помощью:




Аниме »
Futari wa Precure Max Heart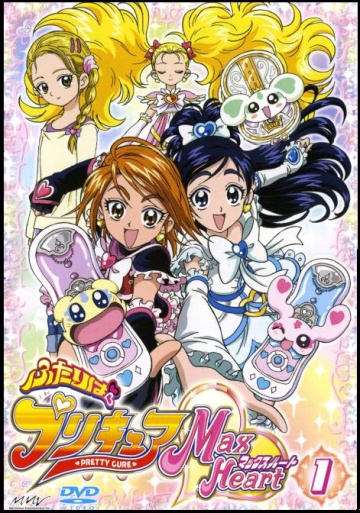 Другие названия:




ふたりはプリキュア ー マックスハート
Futari wa Purikyua Makkusu Hāto
Хорошенькое лекарство 2 [ТВ]


Tип:
TV (47 эп.), 25 мин.
Эфир:
6 февраля, 2005 - 29 января, 2006
трансляция окончена
Жанры:
Экшн
Комедия
Фентези
Магия
Сёдзе

Студия:
Toei Animation

Рейтинг:
7.45
Среднее:
7.57

(14 голосов)

Схватили:
29
Синопсис:
Max Heart continues the story when Nagisa and Honoka meet the mysterious Hikari Kujou, revealed to be the "Life" of the Queen with no memory of her life before and powers scattered in the form of the "Heartiel." But as the Pretty Cure duo attempt to find the Heartiel, remnants of the Dark Zone are protecting a mysterious boy suspected to be the "Life" of the Dark King. Cure Black and Cure White fight back these new enemies with Hikari backing them up as Shiny Luminous.