main page
Регистрация
Войти
Войти с помощью:





Войти с помощью:




Аниме »
Monogatari Series: Second Season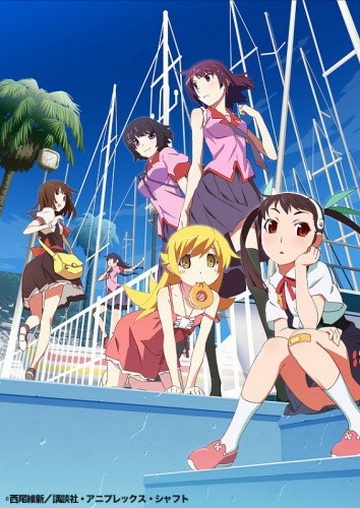 Синопсис:
Note:
Based on a series of light novels written by Nishio Ishin and illustrated by Vofan.
Araragi Koyomi, a senior year high school student, has never been particularly popular among girls. However, at one point he was made into a vampire, and although he was treated and became human again, his vampirism never entirely disappeared. Since then, he has become surrounded by strange girls; those who, not unlike himself, came into contact with supernatural beings.
In this season of the Monogatari series, Koyomi's relation with each of the heroines develops, while deeper trouble continues to arise. Since Oshino Meme, the exorcist who helped him become human once again, is no longer around, he must deal with the problems on his own now.
Блоги:
Блок Новостей (выпуск третий)
Краткая подборка новостей за последнее время Первые новости в этом году и сразу же приятные! Сразу после показа Nekomonogatari: Kuro зрителям был представлен трейлер-анонс экранизации второго сезона ранобэ Нисио Исина, Цикла Историй (Monogatari Series), в который входят - Nekomogatari (Shiro), Kabu...
lesik | Япония и отаку-культура | 09 янв 2013
↓ Ещё ↓
↑ Закрыть ↑