main page
Регистрация
Войти
Войти с помощью:





Войти с помощью:




Аниме »
Mobile Suit Gundam NT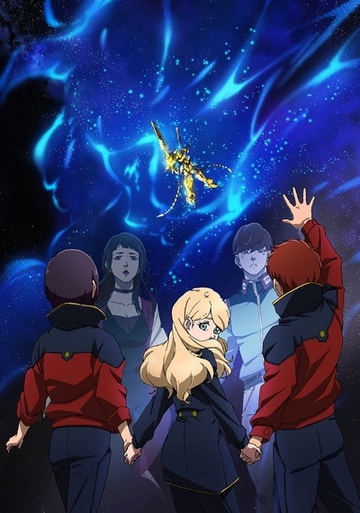 Другие названия:




機動戦士ガンダムNT(ナラティブ)
Mobile Suit Gundam Narrative
Kidou Senshi Gundam NT
Мобильный воин Гандам: Повествование
Kidou Senshi Gundam Narrative


Tип:
Movie (1 эп.), 90 мин.
Эфир:
30 ноября, 2018
трансляция окончена
Жанры:
Экшн
Приключения
Меха
Научная фантастика
Космос

Студия:
Sunrise

Рейтинг:
7.31
Среднее:
7.38

(8 голосов)

Схватили:
22
Синопсис:
t's the 0097 year of the Universal Century and one year after the opening of the Federation's known threat: Laplace's Box. Despite the revelation of a charter acknowledging Newtype's rights and existence, there were no significant changes that have occurred. The "Laplace Conflict" has appeared to have ended along with the collapse of "The Sleeves", the remnants of a Neo Zeon faction. In the final battle, two full-Psycoframe mobile suits will be showing the power that exceeds human knowledge. Known to be the white unicorn and the black lion, these two suits were sealed away from human consciousness and should have been forgotten. However, RX-0 Unicorn Gundam 03, a mobile suit that went missing two years ago has made its appearance on Earth once again: the Golden Phenex.
Блоги:

Как ньюфаг на "Гандам: Нарратив" ходил
Current Music: Eine kleine Nachtmusik - Wolfgang Amadeus Mozart ~Всем привет! Тут совсем недавно(месяц назад, ога) в отечественных кинотеатрах крутили один из фильмов по довольно таки известной в широких кругах франшизе "Gundam", отмечающей, к тому же, в этом году свое 40-летие. Со...
Sagittario | | 12 сен 2019
↓ Ещё ↓
↑ Закрыть ↑