main page
Регистрация
Войти
Войти с помощью:





Войти с помощью:




Аниме »
Mobile Suit Gundam: Thunderbolt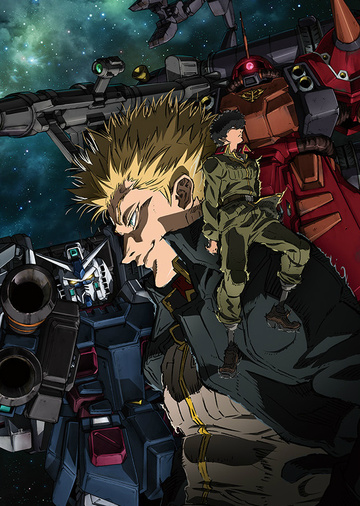 Другие названия:




機動戦士ガンダム サンダーボルト
Kidou Senshi Gundam Thunderbolt


Tип:
ONA (4 эп.), 19 мин.
Эфир:
25 декабря, 2015 - 22 апреля, 2016
трансляция окончена
Жанры:
Экшн
Драма
Меха
Научная фантастика
Космос
Военное

Студия:
Sunrise

Рейтинг:
7.68
Среднее:
7.88

(17 голосов)

Схватили:
42
Синопсис:
Federation troops and Zeon forces carry out a fierce battle in the Thunderbolt Sector in what was once Side 4 "Mua". The Thunderbolt Sector is a shoal zone composed of the debris of destroyed space colonies, named for the electrical discharges from the metal debris. MS pilot Io Flemming is among the Federation soldiers who are dispatched to the area, where Zeon sniper Daryl Lorenz awaits them on the battlefield.
Блоги:
Me and the Devil was walkin' side by side
Вообще я планировала просто пост про гаражки, роботов и моё ми-ми-ми и уруру с них. Но вы знаете как оно бывает. Сидишь, наворачиваешь саундтрека, рыдаешь пол часа, включаешь Soap&Skin, раздумываешь над роскомнадзорными вещами и затем пишешь пост. Всё просто. У меня странная, кого я обманыва...
Athwale | | 10 июн 2021
↓ Ещё ↓
↑ Закрыть ↑