main page
Регистрация
Войти
Войти с помощью:





Войти с помощью:




Аниме »
D.Gray-man Hallow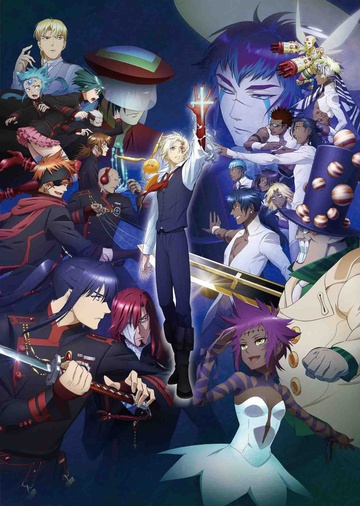 Другие названия:




ディー・グレイマン ハロー
D.Gray-man (2016)
Ди Грэй-мен: Святые


Tип:
TV (13 эп.), 24 мин.
Эфир:
5 июля, 2016 - 27 сентября, 2016
трансляция окончена
Жанры:
Экшн
Приключения
Комедия
Сёнэн

Студия:
TMS

Рейтинг:
7.9
Среднее:
7.94

(117 голосов)

Схватили:
293
Синопсис:
Toward the end of the 19th century, Allen Walker officially joins the organization of Exorcists that destroy the beings known as Akuma; mechanic weapons made by the Millennium Earl with the suffering souls of the dead. Allen has both a cursed eye and an anti-Akuma weapon as an arm, bearing the power of "Innocence," a gift given to him as an apostle of God. Allen, along with his fellow Exorcists must put a stop to the Millennium Earl's ultimate plot that could lead to the destruction of the world and all who live on it.
PV
Episode 1 will be previewed at a screening at Shinjuku Wald 9 on June 27, 2016. Regular broadcasting will begin on July 5 2016.