v.3.12 rev.1
main page
Регистрация
Войти
Войти с помощью:





Войти с помощью:




Аниме »
Naruto - Battle at the Hidden Falls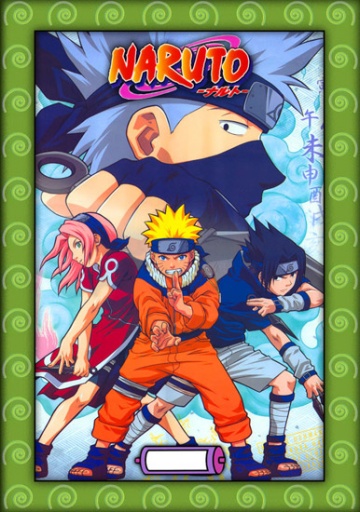 Другие названия:




Naruto Special: Battle at Hidden Falls. I am the Hero!
Наруто OVA-2
Naruto Special: Takigakure no Shitou Ore ga Eiyuu Dattebayo!
Naruto - Mission: Protect The Waterfall Village!
滝隠れの死闘 オレが英雄だってばよ!


Tип:
OVA (1 эп.), 40 мин.
Эфир:
20 декабря, 2003
трансляция окончена
Жанры:
Приключения
Комедия
Боевые искусства
Сёнэн

Студия:
Studio Pierrot

Рейтинг:
6.83
Среднее:
6.81

(143 голоса)

Схватили:
294
Синопсис:
Вероятно, действие эпизода происходит уже после экзамена (судя по прическе Сакуры). По содержанию и качеству является это обычным филлером, местами с неплохой рисовкой. Рекомендуется для просмотра лицам, которые давно смотрят Шиппууден и не настолько фанатеют от сериала, чтобы пересматривать всю первую часть. Хотя бы для того, чтобы снова взглянуть на милых мелких главгероев. Они здесь кажутся даже меньше, чем в самом сериале- видимо, это уже сказывается привычка к новому их облику из второй части. В отличие от первого спешла и movie special сделан эпизод скорее не для прикола, а для отвлечения от основного сюжета, потому он их значительно продуманнее, серьёзнее и длиннее.