v.3.12 rev.1
main page
Регистрация
Войти
Войти с помощью:





Войти с помощью:




Аниме »
Naruto: Gekijouban Naruto Daigekitotsu! Maboroshi no Chiteiiseki Dattebayo!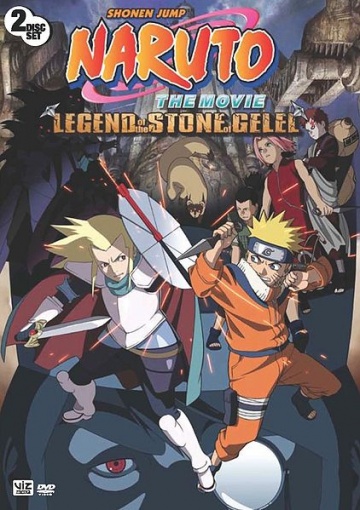 Другие названия:




Naruto: Naruto's big clash in the Theatre! The illusion of the ruins of the depths of the earth!!
Gekijouban Naruto
Naruto Movie 2
Naruto the Movie 2: Legend of the Stone of Gelel
劇場版 NARUTO 大激突!幻の地底遺跡だってばよ


Tип:
Movie (1 эп.), 97 мин.
Эфир:
6 августа, 2005
трансляция окончена
Жанры:
Экшн
Приключения
Комедия
Драма
Фентези
Боевые искусства
Сёнэн

Студия:
Studio Pierrot
Bandai

Рейтинг:
6.74
Среднее:
6.72

(173 голоса)

Схватили:
330
Синопсис:
Второй фильм есть не что иное, как ещё одна филлерная арка. Однако просмотр её доставляет всё же гораздо больше удовольствия, чем филлеры. Рисовка персонажей несколько ухудшилась с прошлой части, чего, однако, нельзя сказать об окружении. Какое бы там ни было качество, детализация радует. Также в отличие от первого фильма больше стало походить на сериал поведение персонажей. Это касается и выкрикивания названий техник, и удивления, вызываемого действиями противника. Боёв стало больше, они сами стали длиннее. В целом по уровню битв фильм находится где-то между первой частью сериала и первым мувиком (либо между первой и второй половинами сериала). Разумеется, ничего нового во вселенную сериала (кроме новых техник Гаары) фильм не вносит, поэтому его, вероятно, лучше всего смотреть либо во время просмотра филлеров (как это сделал я), либо в ожидании новых эпизодов второго сериала.