v.3.12 rev.1
main page
Регистрация
Войти
Войти с помощью:





Войти с помощью:




Аниме »
Gekijouban Hunter x Hunter: The Last Mission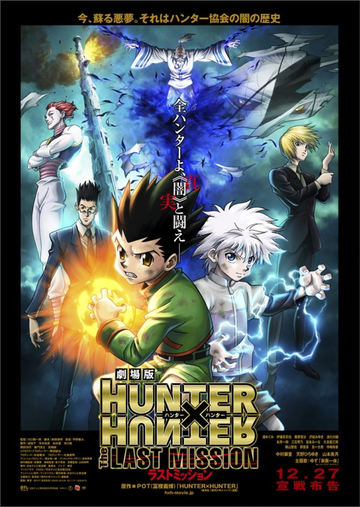 Другие названия:




劇場版 HUNTERxHUNTER THE LAST MISSION
Охотник Х Охотник: Последняя Миссия


Tип:
Movie (1 эп.)
Эфир:
27 декабря, 2013
трансляция окончена
Жанры:
Экшн
Приключения
Сёнэн
Супер-герои

Студия:
Madhouse Studios

Рейтинг:
7.91
Среднее:
8.05

(38 голосов)

Схватили:
93
Синопсис:
Самые сильные Охотники, которые когда-то существовали в Ассоциации Охотников, поделились на "Светлых" и "Темных". "Темная" сторона начинает действие, чтобы уничтожить всех Охотников! Какие противодействия использует Гон, когда многочисленные преступления Нетеро и Ассоциации Охотников будут выявленны...!?