v.2.180 rev.6
main page
Регистрация
Войти
Войти с помощью:





Войти с помощью:




Аниме »
Hunter x Hunter: Greed Island Final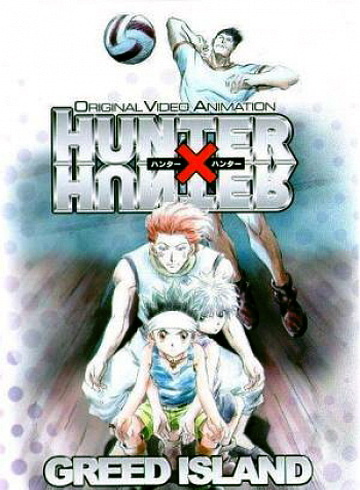 Другие названия:




Охотник х Охотник OVA-3
Hunter X Hunter - G I Final
Hunter X Hunter OAV 3
ハンターxハンター G I Final
HUNTER×HUNTER G・I Final


Tип:
OVA (14 эп.), 23 мин.
Эфир:
3 марта, 2004 - 18 августа, 2004
трансляция окончена
Жанры:
Приключения
Комедия
Фентези
Сёнэн

Студия:
Nippon Animation

Рейтинг:
8.32
Среднее:
8.47

(55 голосов)

Схватили:
92
Синопсис:
Continuing with their adventure at Greed Island, Gon and Killua train furiously under the guidance of Biscuit for better preparation at attempting the game. With their abilities vastly improving and the threat of player killers menacing Greed Island, Gon and company continue the game despite the dangers that they will face with the game activities and encounters with other players.