main page
Регистрация
Войти
Войти с помощью:





Войти с помощью: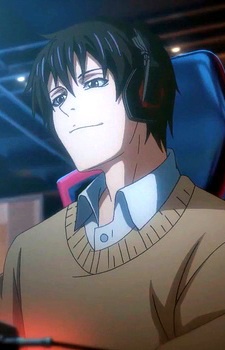 | | |
| --- | --- |
| Японское имя: | 叶 修 |
| Прозвище: | One Autumn Leaf, Lord Grim |
Former name: Ye Qiu
Birthday: May 29
Place of birth: B City
Height: 178 cm
Blood type: AB
User ID: Yi Ye Zhi Qiu/One Autumn Leaf (past), Jun Mo Xiao/Lord Grim (present)
Role Occupation: Battle Mage (past), Unspecialized (present)
Character weapons: Evil Annihilation (past), Thousand Chance Umbrella (present)
Guilds: Jiashi/Excellent Era (seasons 1-8), Team Happy
Hand speed/APM: 510→764→900
He is well-known by players as a textbook expert and the God of Fighting. Ye Xiu is one of the first batch of players and a first-generation Glory player. He is also known to be skilled at all professions, having developed combo guides, created techniques like 'Delivery Gun' and various other popular types of playstyles in Glory.
In the past, he led Team Jiashi to three consecutive titles as League Champions during the seasons 1-3 and runner-up in the 4th season. He was also the first and only founder of a team in Glory's history to achieve three consecutive championships, being acknowledged with the title of MVP 4 times, winning title of Rising Star twice, "One Hit, One Kill" once, and King of 1v1 PVP once. Ye Xiu and Su MuCheng were chosen and awarded Most Excellent Partners for 4 consecutive years.
Spoiler
Ye Xiu's family background is not known to people, but when he was 15 years old, because of playing video games he left his family. During this period, he returned home several times, but because his family couldn't accept the fact that he became a professional Glory player, it resulted in him being on bad terms with them.

The year when Ye Xiu left his house (on December 3rd) was when Glory was first released to the public. Ye Xiu was the defending No.1 player on the leaderboards, his account ID "One Autumn Leaf" being one of the first to achieve total victory in Glory's tournament and to become a gaming celebrity. After a few years, he became an influential figure in Glory. When Glory organized the first season of the professional league tournament, Ye Xiu took his twin brother's identity card to register as a professional player because he left his family and thus didn't have one. Since then, he became Glory's No.1 Battle God (God of Fighting) at the game's peak. In addition, because he mastered every profession, Ye Xiu is called "Glory" himself.