main page
Регистрация
Войти
Войти с помощью:





Войти с помощью: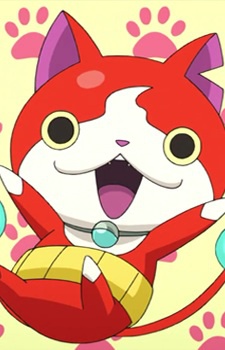 | | |
| --- | --- |
| Японское имя: | ジバニャン |
| Прозвище: | "Akamaru" |
Akamaru
was his pet name given by his owner Emi when he was still alive.
As a Yo-Kai, he resorts to possessing people to fight on-coming trucks after numerous failed attempts to do so by himself. Luckily, he is stopped and befriended by Nathan and Whisper and decided to move into their house. He initially shows a mischievous and carefree side, easily breaking the rules and ultimately, nearly, being exorcised and having to be saved by Nathan. However, he quickly makes amends shortly thereafter.
Jibanyan has an affinity for chocolate bars and anything related to his favorite music group MeowKB. Jibanyan is also eager to fight over other Yo-Kai when needed, as shown in Signibble's assault at Nathan's sleepover. Also, he is quick to take action in dire moments, such as trying to force summoning when Nathan is possessed by Babblong and trying to prove superior to Robonyan, his robotic counterpart.
Voice Actor
: Kozakura Etsuko