The unexpected purchases of June
24 июн 2010 02:31:47
Today i received a couple of packages of unexpected Purchases. (I also got a new backdrop today Witch i'm trying out in some of the pictures) First is my order from HLJ's second summer sale. Which includes RAH Josuke Higashikata and final form ride Decade and Diend.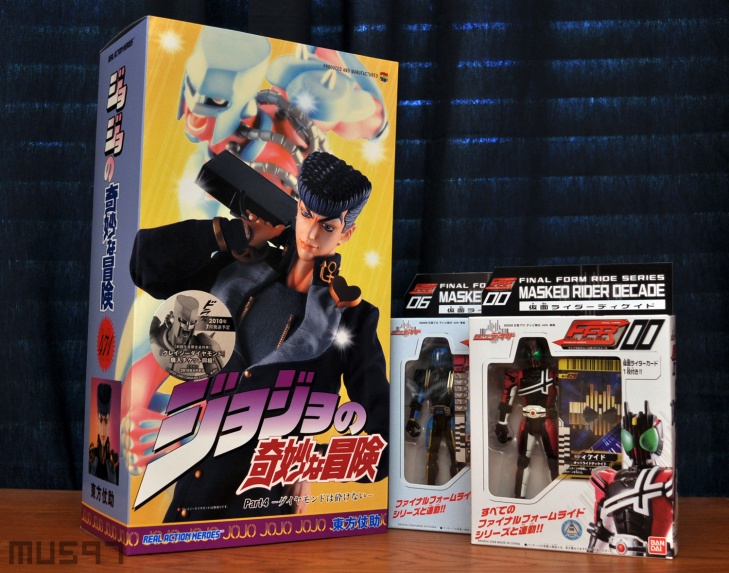 Iv'e been wanting Josuke since he came out and i"ve been meaning to get a Decade and Diend for a while. To get the three of them with EMS shipping for less than Josuke's original price was to good of a deal to pass up.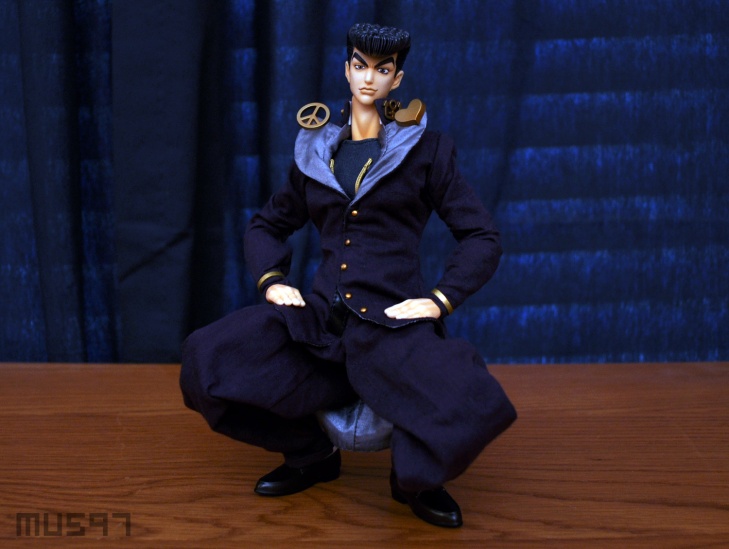 As a RAH Josuke works well his baggy pants in particular are very well done and he can easily take crouching positions witch the smaller one can't.
Here's My collection of JoJo RAHs so far.
Not much to say about the Kamen Riders they were cheap, they look ok, they'll do.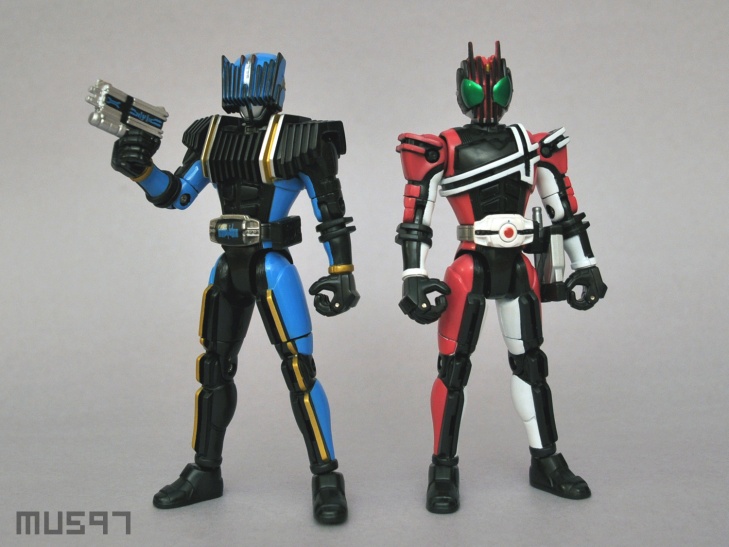 The other item i got today is a WWRp Medic Birtie (with square) Iv'e been wanting to get one of these too and finaly found one at a desent price. Happy to have a medic square now.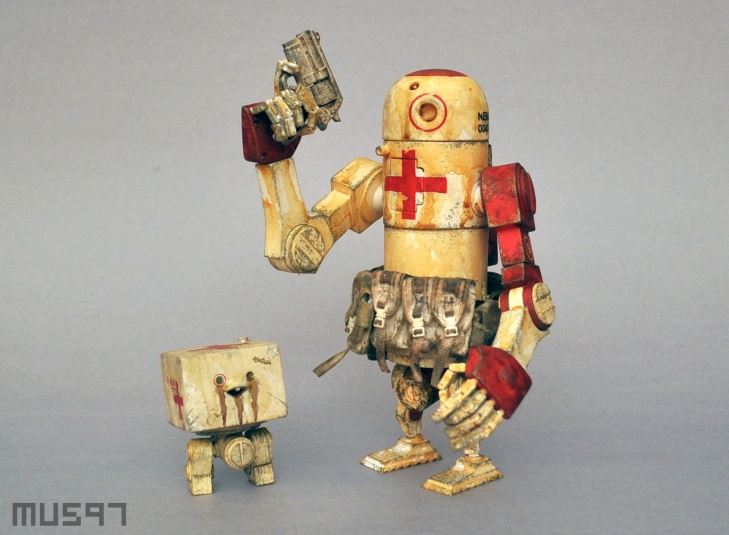 WWRp is smaller than the regular WWR figures (WWR is 1/6 WWRp is 1/12)
Comparison with figma.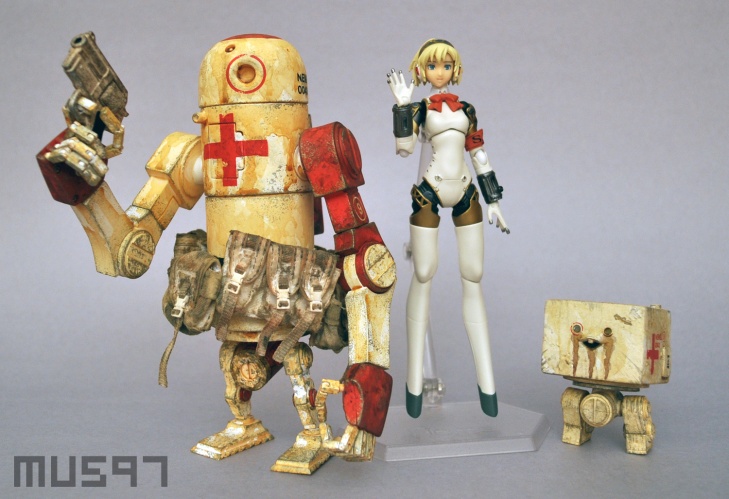 And here are some more shots with the new backdrop. Please tell me what you think of them.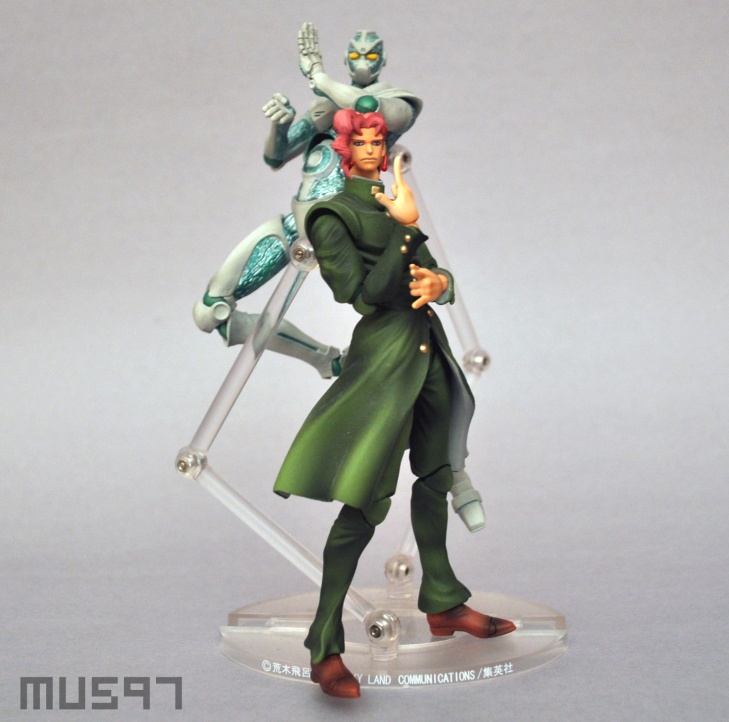 Let's see if anyone gets the reference in this last photo.