Figma Miyafuji
29 янв 2011 00:29:14
Today I received the last of my December orders. Figma Miyafuji and movie Haruhi.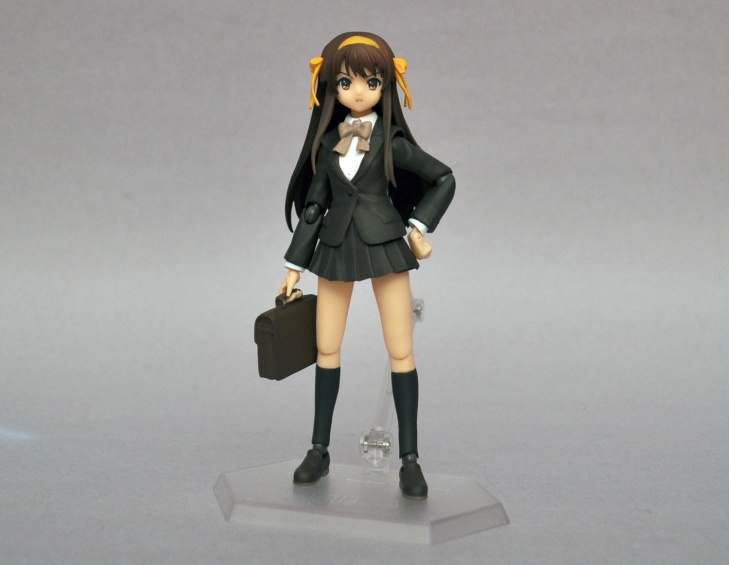 I have nothing intersecting to say about Haruhi She is what She is. But I must admit that I really like how Miyafuji came out as a Figma She is much cuter than I was expecting in person, but there is a huge problem with her...
Paint rubs everywhere!
I had herd about this a bit so I did a little research first and found a tip of lining the inside of her striker units with electrical tape this seems to have worked. But I have no idea what to do about the gun so far the marks on her arms are fairly unnoticeable but just look at that hand! I'm afraid to use the gun at the moment.
But it doesn't end there while taking the above photo I noticed that the blue on the edge of her shirt rubbed off a bit on her legs (and Thankfully none of the Bertie's weathering came off on her butt) Interestingly the blue of her swimsuit also rubs off on the inside of her shirt. (not that you see it or anything)
All this is sort of crazy I have no idea what to think about this figure I just hope upcoming Strike Witch Figmas don't have this problem as well. If anyone has any ideas on how to stop the pant rubs from the gun please share them.