Senjogahara Figma
13 июл 2011 14:27:12
Hello thar, I just recieved my Hitagi figma from the post yesterday ( a week before i expected her to arrive which is a nice surprise). I had to get her from Ebay and I got ripped off with the shipping and her box was all bashed (sertainly not buying from that seller again!) T he figure itself wasn't damaged at all (Thank God!!)
She is one of the most beautiful figures I have in my
small
collection, I really wish my camera can capture her beauty but sadly it can not.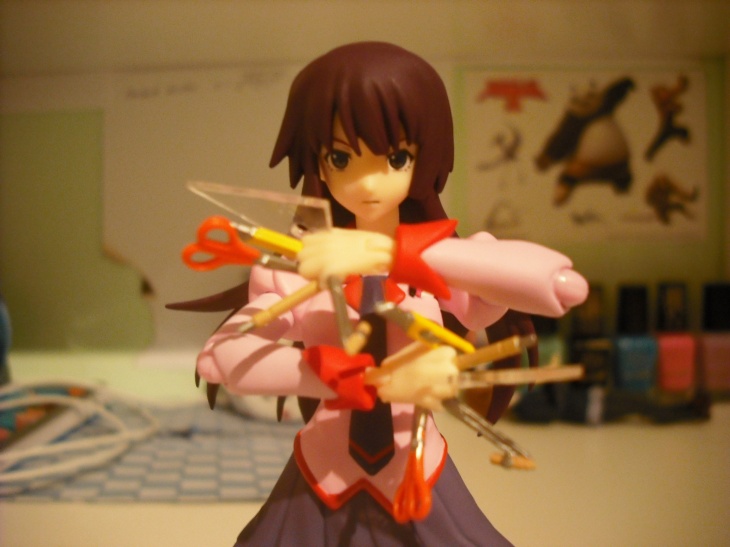 Her stationary is really delicate and my brother had to touch it and bend the scissors (which fortunatly cannot be seen in the picture)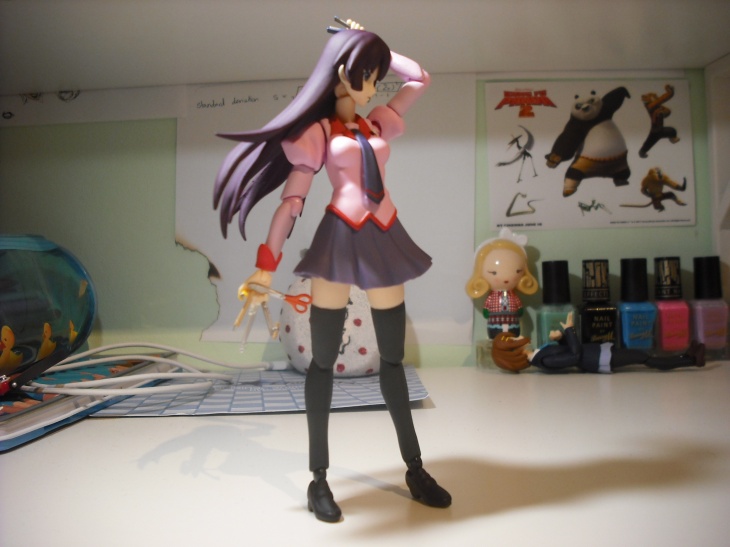 I really love her uniform (my school uniform is really dull)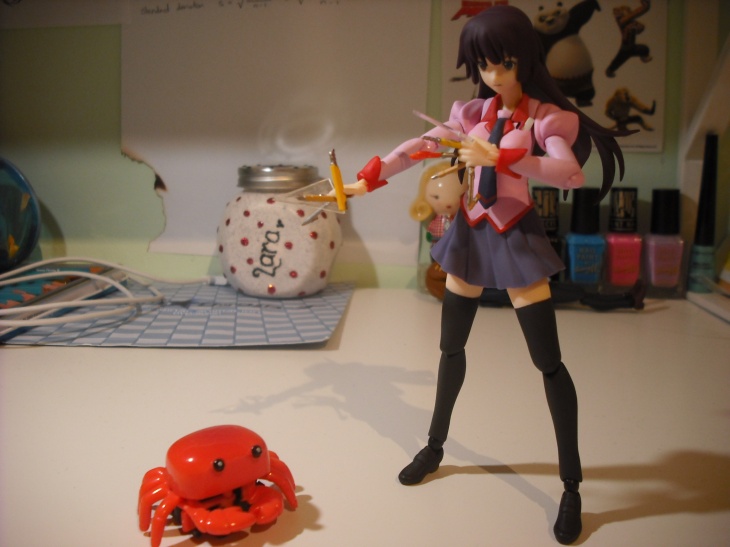 I found the crab in my room yesterday and I just had to take a picture of Hitagi with it!
I think I am one of the few people who don't really like her pony tail (I prefer her hair down) but I love the abusive jeer! Perfect for bullying Mio!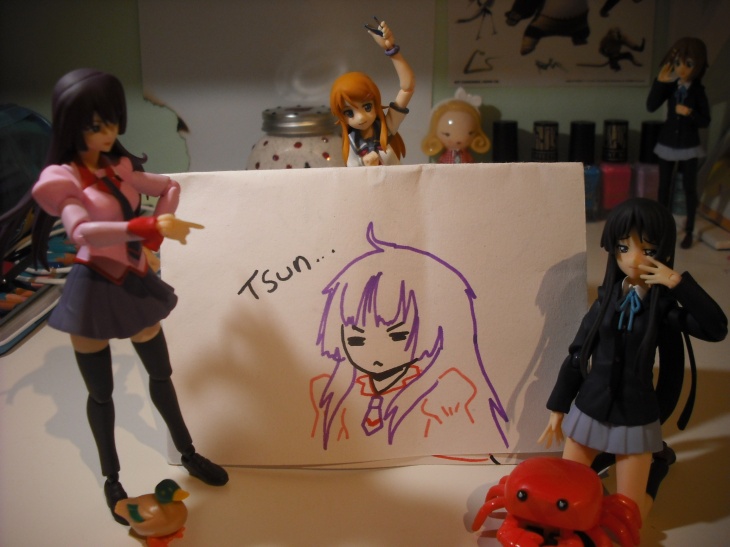 She doesn't like my doodle (which I did at school because I am so hardcore

)
The staple and Stanley knife thing both fit in other figmas hands too!
Also the knife is good for taking hostages too!!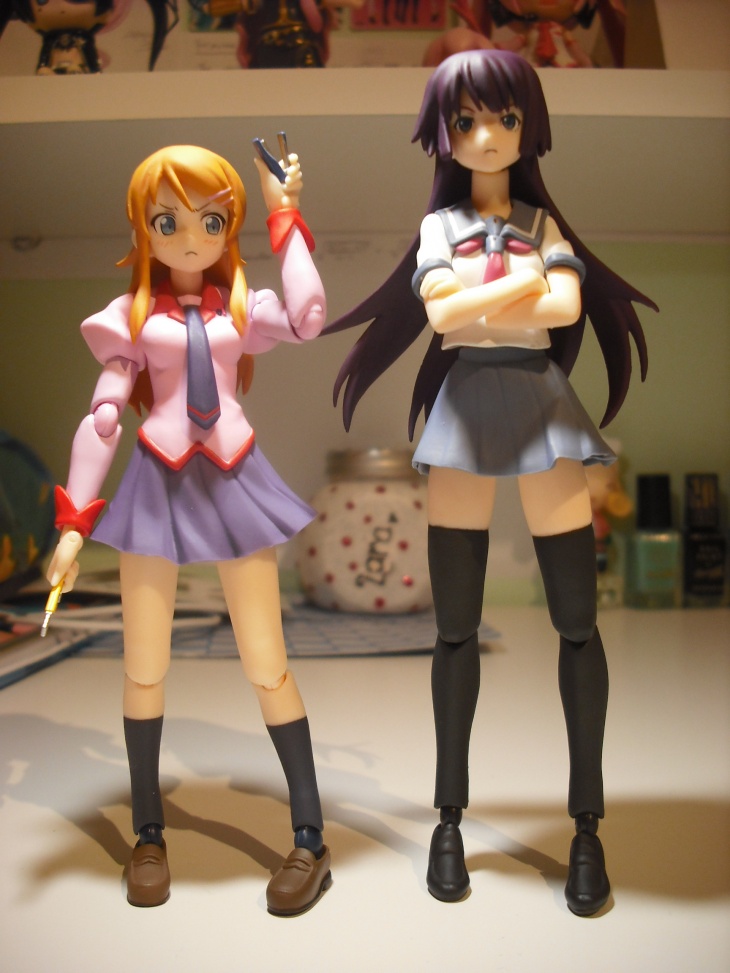 They both really suit each others uniforms!!