Giving revoltech Annelotte some new joints
11 июн 2012 07:28:43
Hello there folks;
I've owned revoltech queen's blade Annelotte for awhile, but I always found revoltech joints to be somewhat difficult to work with or to get the exact poses for poseable figures. So, today in this blog I would like to share which joints I used to replace some of the revoltech joints for my revoltech Annelotte.
So first off I got bought some of hobby base's Premium Parts Collection: ball joint light flesh color; ball joints. I replaced revoltech Annelotte's torso joint, neck joint, and both of her upper thigh/leg joints.
backside of the item
To be fair I do not mind revoltech joints, just not on human figures, I cannot pose figures using revoltech joints precisely as figmas or figuarts can.

photo of unassembled joints and body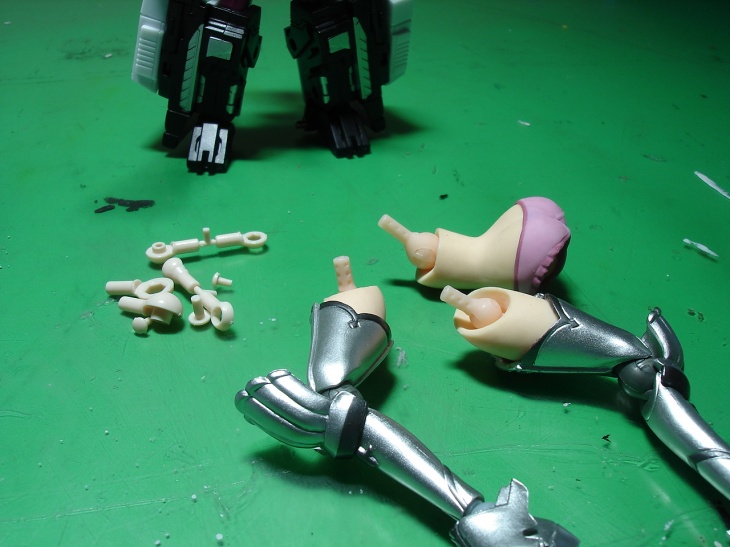 The photo above features the joints: left is the hobby base ball joints unassembled; revoltech joints on the right, still inserted in the legs and torso.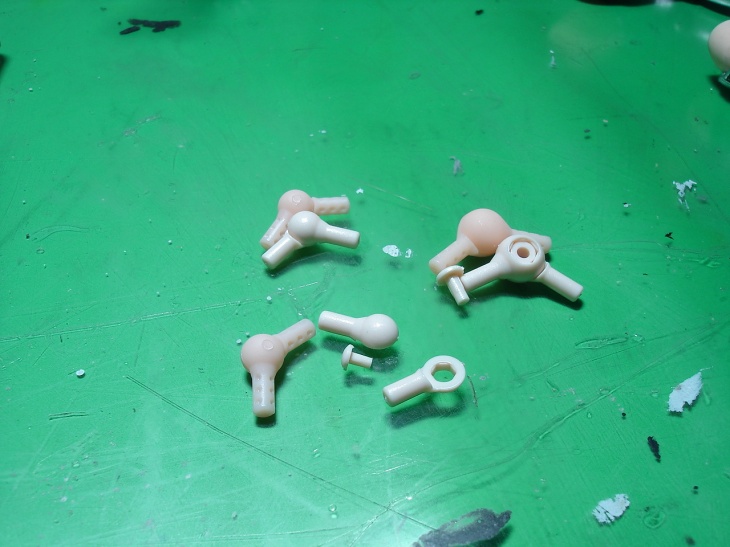 A close up comparison between revoltech and hobby base joints
I should admit the pegs for hobby base joints are a bit shorter compared to revoltech joints, so hobby base joints are easier to pull out.
After putting together the joints and replacing them, Annelotte is capable of smoother poses or at least easier to put her into poses.
more photos here
Annelotte: s-s-s-stop staring at me!
topless shot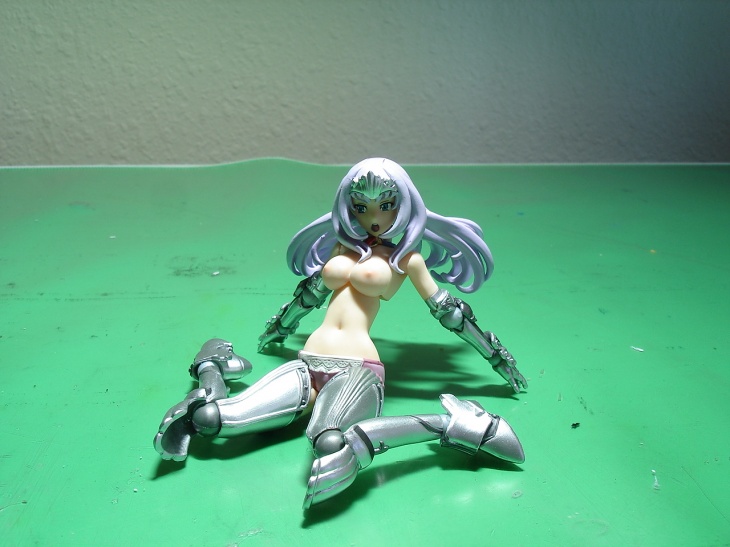 Overall hobby base's premium parts collection: ball joints come in 4 different sizes, relatively cheap. Another note these joints come in a variety of colors, useful for replacing most joints, or adding joints to something.
Anyways thank you very much for reading shelfers!