A Wild Box Appears!!!
08 янв 2012 18:21:48
A wild Box appears on desk!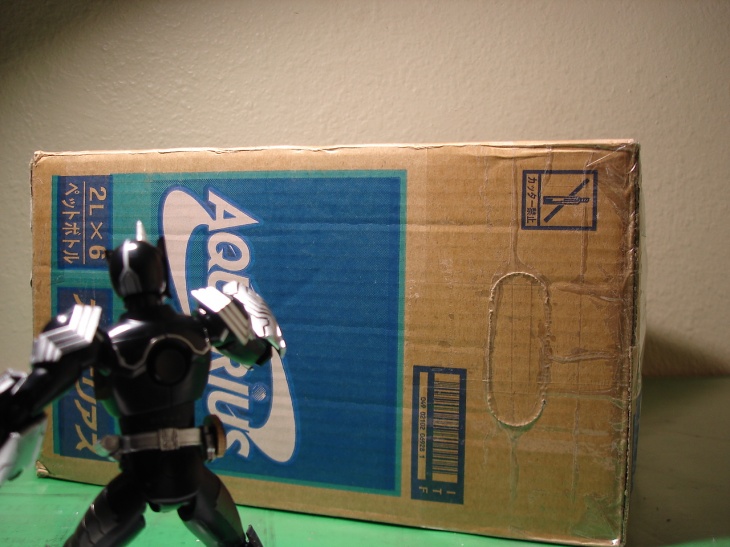 Annelotte used CUT !!
Somewhat delayed X-mas present, nonetheless, I got the expensive figma Miku.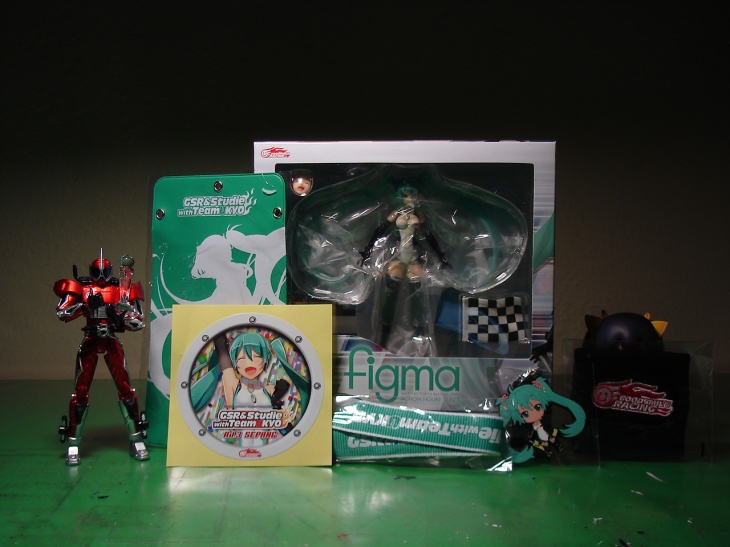 Okay few things about figma racing Miku, the
shiny glass trophy
shiny glass trophy Accel is soo happily holding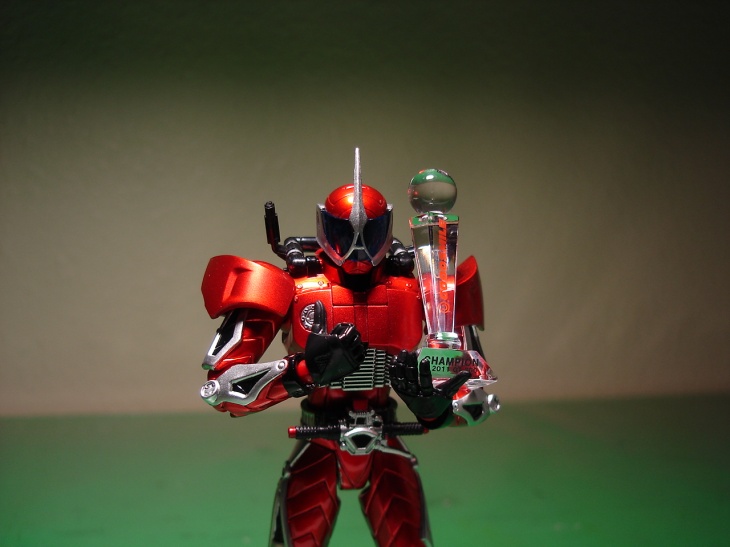 is not included in the box, but rather it's packed in another bag, so make sure to look carefully for it if you bought figma expensive Miku.
As for the stuff she comes with....
a strap and pouch/sleeve? thing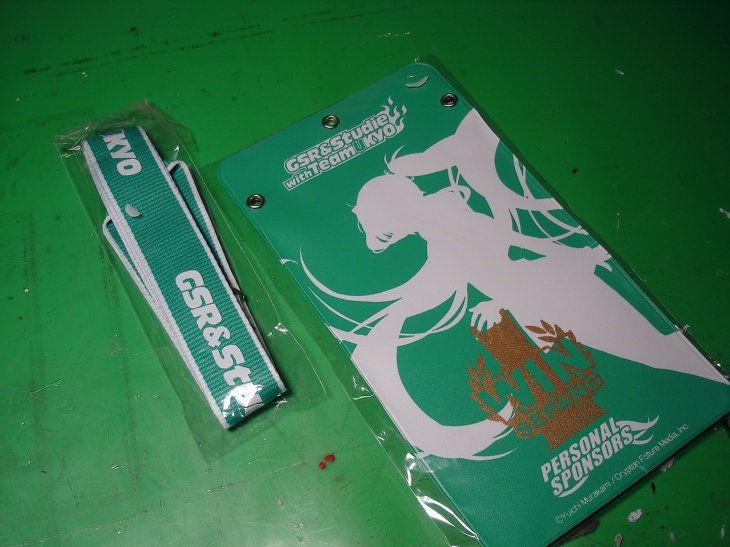 a happy sticker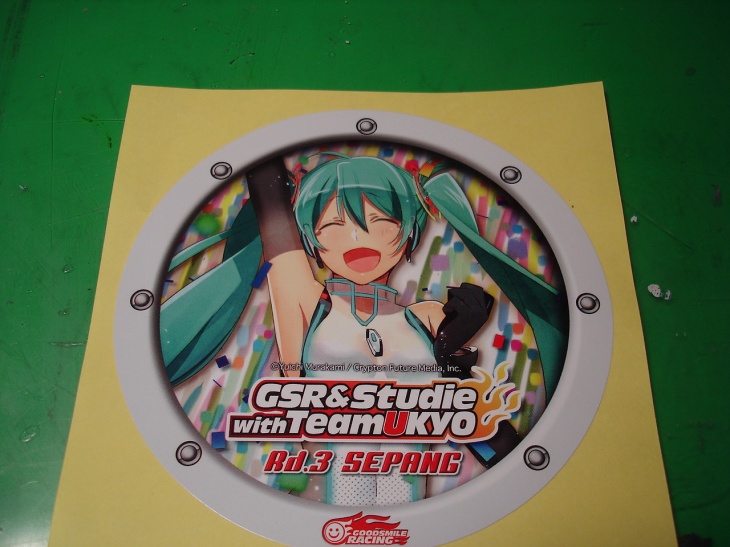 goodsmile racing armband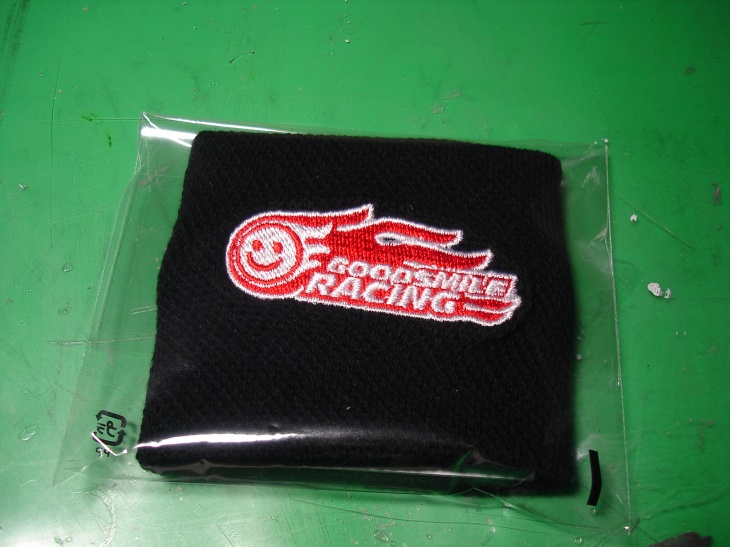 and a cellphone trinket/strap thing (I forgot the exact term of these, please correct me if I'm wrong)
Now as for the figure and accessories...
the Pros:
1. Looks fantastic, sleek, elegant, and has good facial expressions
2. surprisingly good poseability and balance; a big step up when comparing to the original figma Miku
3. accessory count, of 2 trophies, umbrella (both opened and folded up), lap/scoreboard.
4. her umbrella looks
VERY NICE.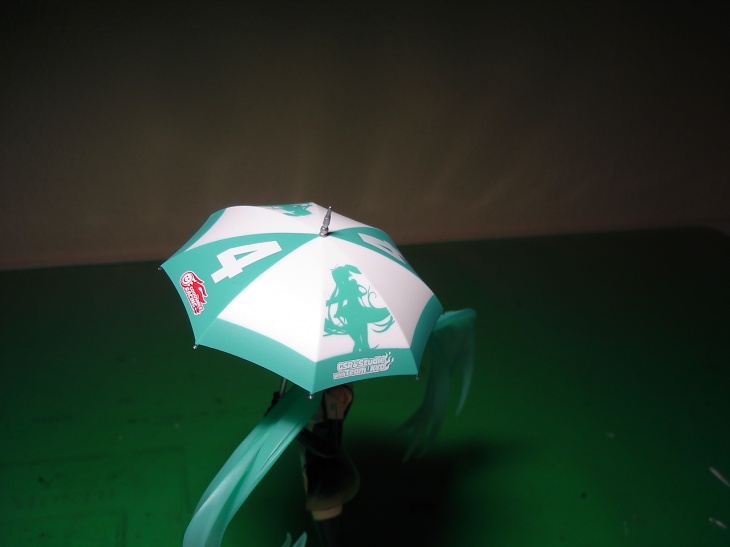 [This picture is distracting huh?]
the Cons:
1. For the price it's worth, it has some shoddy quality control (I really really hope it's just mine)
2. swapping facial expressions is a bit too easy, as in the hair piece kind of falls off easily
3. lacks a true waist swivel/joint like the original figma Miku, however, does have a upperbody swivel/joint.
Despite the flaws, I still find this figure amazing. I like the semi-transparent touch at the ends of her hair as well.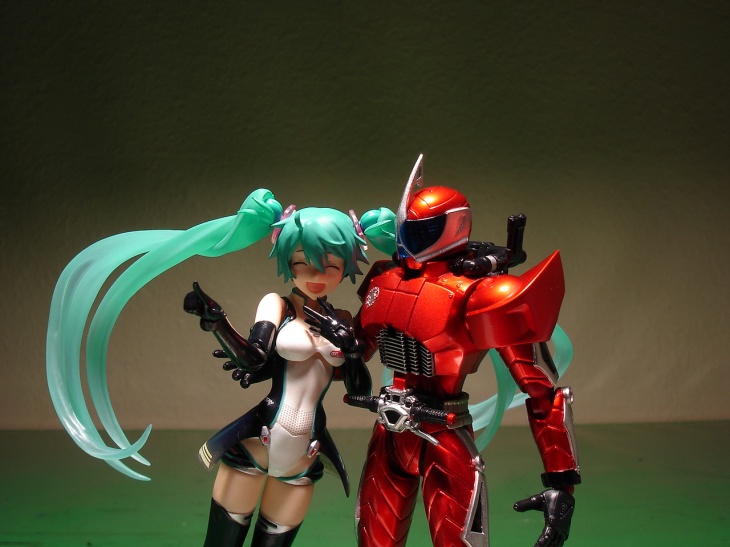 Accel saids a funny joke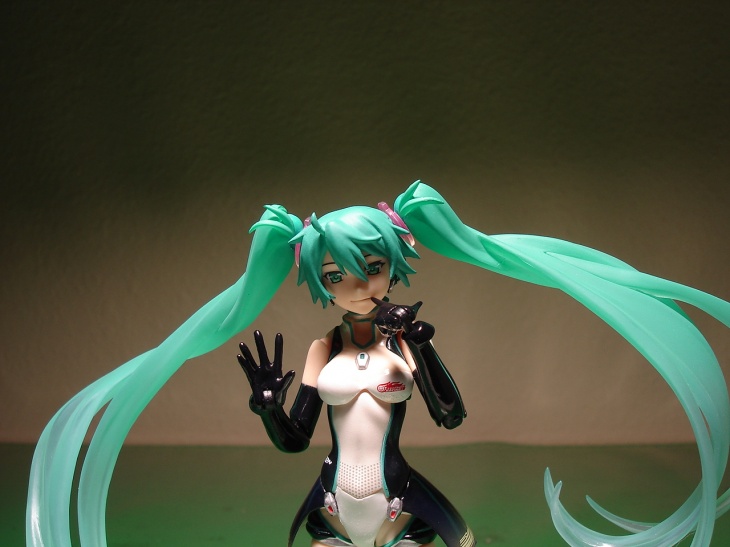 Suddenly a bustier Miku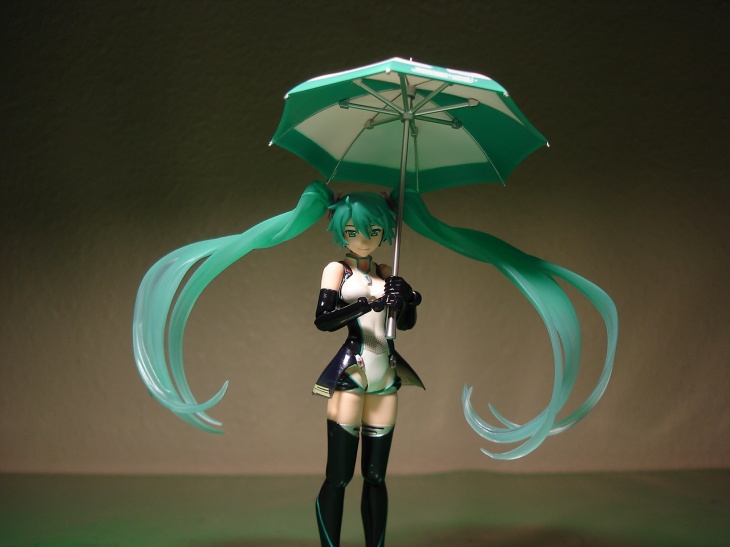 That sweet, subtle smile...
Important end note: the numbers that you insert into the score/lapboard can be find inside the box, it's underneath the usual cardboard you would use to cover a di:stage.
Final thoughts: If you want the best poseable Miku, this is probably the closest thing to it. I would only suggest it if you are willing to spend that much cash on it, with a chance that it might have shoddy paintjob, etc. It's really the chance of QC issues that prevents me from having full faith in recommending this figma to others.
well thanks for reading this blogpost, as I get ready for Winter quarter starting tomorrow [WOOOHOOO STATISTICAL METHODS, AND JAPANESE LAW]