Figure Newcomer Guide #5: The Scourge Known as Exclusives
15 авг 2010 20:40:46
So, suppose you're browsing the internet. You see a figure you really like, and try to find more info. But wait! Your eyes fall upon the dreaded word:
exclusive.
So what now, you ask? Well, don't give up hope. It IS possible to obtain exclusive items. Join me, as we explore exactly how you can do so.
What does exclusive mean, anyway?
In the figure-collecting world, it basically means that you can only obtain the item at one or more stores. For example, Good Smile Company releases two Figmas and two-eight Nendoroids per year that can only be obtained at the Wonder Festival trade show. Bandai is fond of releasing Figuarts of movie-only Kamen Riders as exclusives to their Tamashii Web site. And due to ZUN's policies on the licensing of Touhou, all Touhou Project merchandise is exclusive to a select few stores.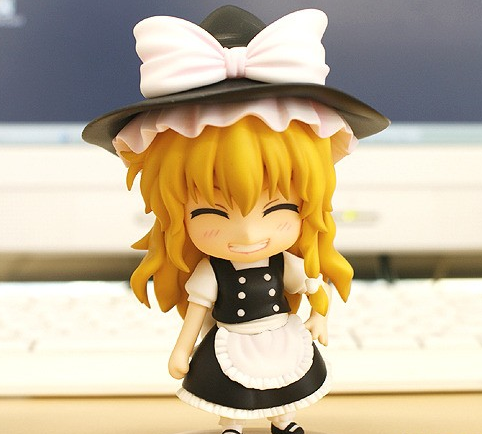 Good luck finding me for retail price!
So how can I go about obtaining an exclusive figure?
Don't despair! There are three big ways to obtain exclusive figures.
Proxy Services
Proxy services are used quite a lot these days. How it works is you choose the item you want from a webshop that only ships to Japan, and send the item page to the proxy. They'll let you know of the cost, and if you pay them that cost, they'll order it, and ship it from their headquarters in Japan to your shipping address. However, they aren't cheap - it'll cost the price of the item + shipping to them + shipping from them to you + a small fee from the proxy (usually 700-1200 yen). Still, though, they're probably one of your best bets for finding items such as Touhou Figmas. Notable proxies include
Yokattaweb,
Tokyo Hunter,
and
Goody-Japan
.
Otacute
No one quite knows how, but Otacute is somehow able to stock many exclusives like normal items (some joke that it's due to ties with the yakuza). This is probably the easiest and cheapest method for obtaining most exclusives, but they tend to sell out quickly.
Mandarake
Mandarake is a chain of stores in Japan that allows people to trade in used and new otaku-goods (figures, doujinshi, etc.). Their website ships internationally, and allows you to buy a variety of exclusives that people trade in. It ain't cheap, but it's pretty much the only place to find older exclusives.
Other Retailers
Sometimes, you'll get lucky and find an exclusive item on one of the more commonly-used webshops, such as Amiami (has some Touhou stuff) and Nihonju (has some exclusive Revoltechs and Kotobukiya statues). If this is the case, you can just order like any other item and consider yourself very, very lucky.
Overall, I hope this article has helped you find ways to track down that elusive exclusive. See you around!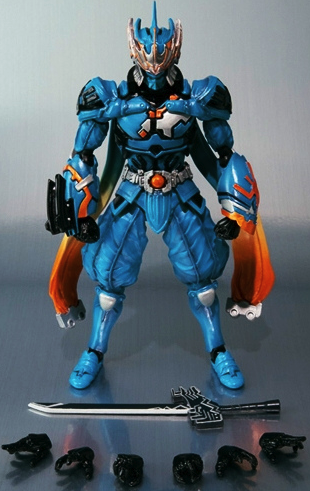 Nazca... why did Bandai have to do this to you? *sniffle*