Figure News: Max Factory gives us Miku-Miku
10 мар 2011 00:55:12
March 9th is something of a special day for Vocaloid fans. As 3/9 can be pronounced as "Mi-ku" in moonspeak, Crypton has declared it to be Miku day! In addition to the annual concerts, plenty of new Miku merchandise goes up for order. In addition to a neat Append Miku keychain and another batch of GSC's Lat-type PVC, Figma 100 has opened for order!
*cue theme from
2001: A Space Odyssey*
Figma Append Miku is quite the visual treat to look at, with a visually-pleasing blend of transparent plastic, gradient paint, and a unique design. However, she seems to be relying more on character appeal than anything else to sell. Her accessories are pretty minimal by Figma standards.
They mostly consist of alternate gear with various panels exposed, as well a funky wire-tail (that looks to be posable). Speaking of which, she has no stand-hole in her back, but you can plug the stand into her tail-belt when the tail isn't in use. A clear claw is included for when you do use the tail.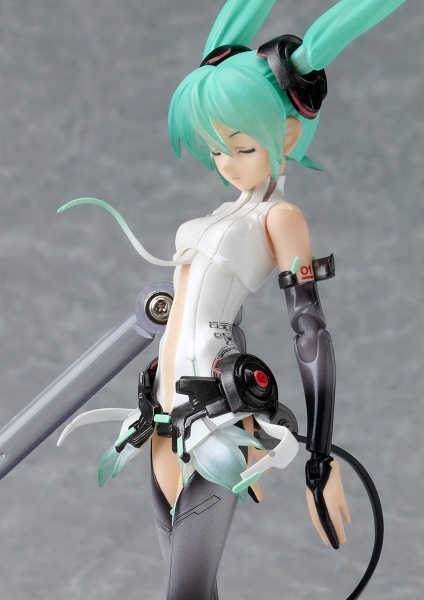 Egads! It's her elusive belly-tentacle mode!
There are also two alternate faces. One is the closed-eyes face that allows you to recreate the Append Miku boxart, but that's not the surprise...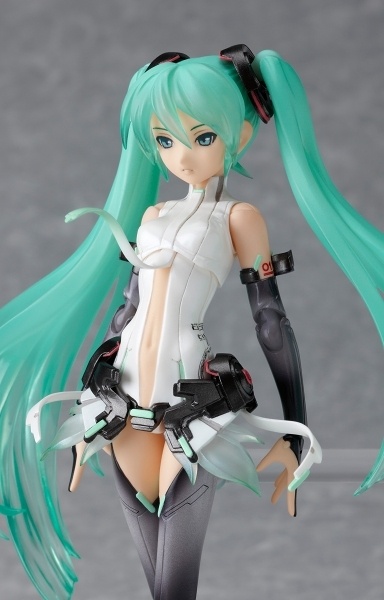 The other is this interesting face. It seems like they had a feeling that some people might not like the cutesy default face, so they included this more mature (some would say sultry) face.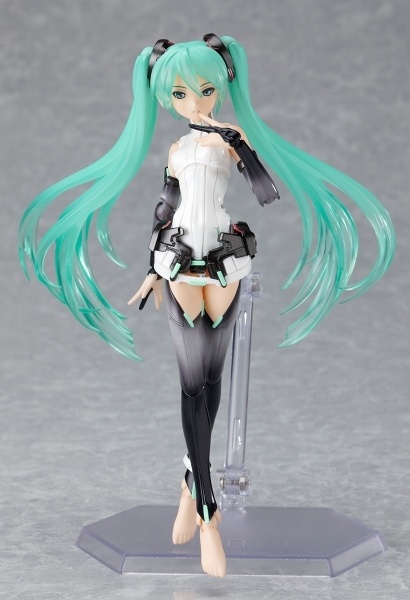 I can see people coming up with interesting uses for this look...
Anyway, Append Miku is due out in August, for 3000Y MSRP. Is anyone enticed by this new look for Miku, or is the lack of accessories putting them off? Sound off below!