Figure News: New images of Figma Hotori, Revoltech Gunbuster
14 дек 2010 21:48:58
Funnily enough, the day after I covered the surprise announcements of Figma Hotori Arashiyama and Revoltech Gunbuster, new images of them have been unveiled, showing off their accessories. First off, let's give Hotori some time to shine.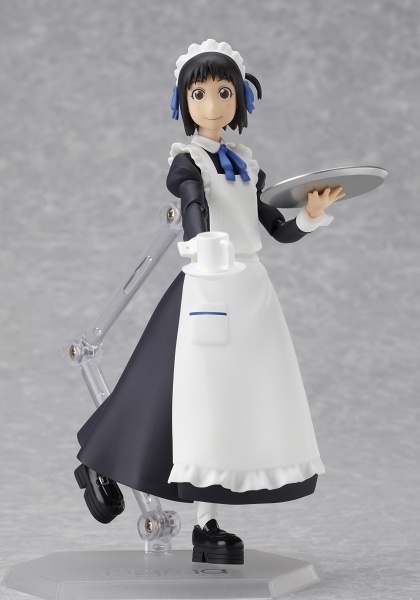 The clumsy maid of Soredemo gets a fair number of maid-related accessories. In addition to the broom showed in the teaser image, there's a tray and cups. But Hotori's love of the occult is also represented...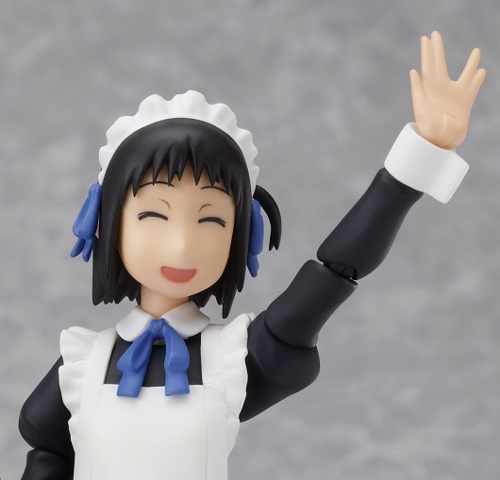 Star Trek references? In MY Figma!?
Hotori includes both a magnifying glass and a hand that's unlike that of any previous Figma - one giving the iconic "live long and prosper" Vulcan salute! It seems like such an odd choice, but I like it. You may have noticed two faces so far - the normal one and the laughing one. Well, that's it. Although you do get a blank faceplate with a decal sheet, like the Lucky Star and K-On Figmas before her. There's also one final accessory...
YOU GONNA GET GRANNY'D.
She also includes the head of elderly proprietor Uki Isohara! This is the first time Max Factory has used the bonus-head gimmick since last year's Summer Lucky Star Figmas. Personally, I think it's a neat concept - it allows characters who otherwise wouldn't get a Figma to get one, without wasting Max Factory's time or resources. But I know some of you are looking forward to a... bigger figure. Well, without futher ado, I present to you; the long-awaited Revoltech Gunbuster!
Honestly, the figure looks really, really nice. It's also going to be 2900Y, making it the cheapest Gunbuster on the market (with the exception of the Kotobukiya SD kit). There are also some pretty nice accessories.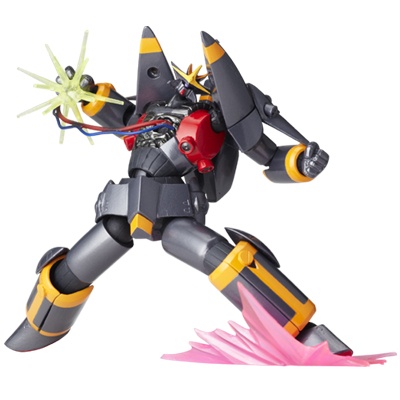 Modern Revoltechs are rather fond of effect parts, and Gunbuster continues the tradition with both a ripped-core piece (the wire is flexible) and an Inazuma Kick effect part. However, the big gimmick of the figure would be this...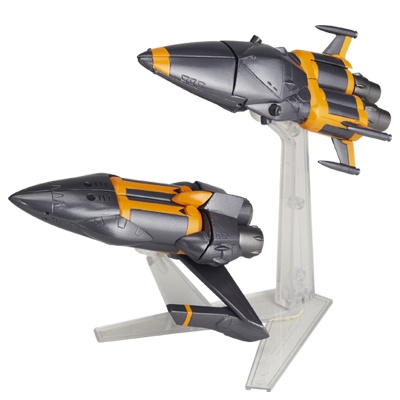 That's right, the Revoltech Gunbuster can be split into Buster Machines 1 and 2. This is done via a large number of alternate parts, so the Gunbuster will be devoid of the awkward floppiness of the transforming Revoltech Valkyries. However, there is one catch - there's no piece to allow you to do The Pose. It's not the end of the world (and the transforming ability combined with the cheap cost more than makes up for it IMO), but it makes me wonder if they have plans for a weapon pack or perhaps releasing a Revoltech of another Gun/Diebuster mecha with bonus parts included (like what they do with a number of the EVAs).
Anyway, Gunbuster is shipping in mid-February, and Hotori is shipping in late April. Preorders for Gunbuster open tomorrow, and while they didn't say when preorders for Hotori would open, it's probably gonna be pretty soon. Anyway, is anyone excited for Hotori or
Gunbuster?
Sound off in the comments!