What's in the bag...
15 апр 2010 14:03:26
It's been a while since my last post, been a bit busy with work but thought I'd post some of my latest figma acquisitions...
The collection has been growing...
first off, I got Moe-tan a while back, didn't have a chance to post pics and comment, thanks so much Glory :D, she is so adorable and I never win anything having won this made my day that day.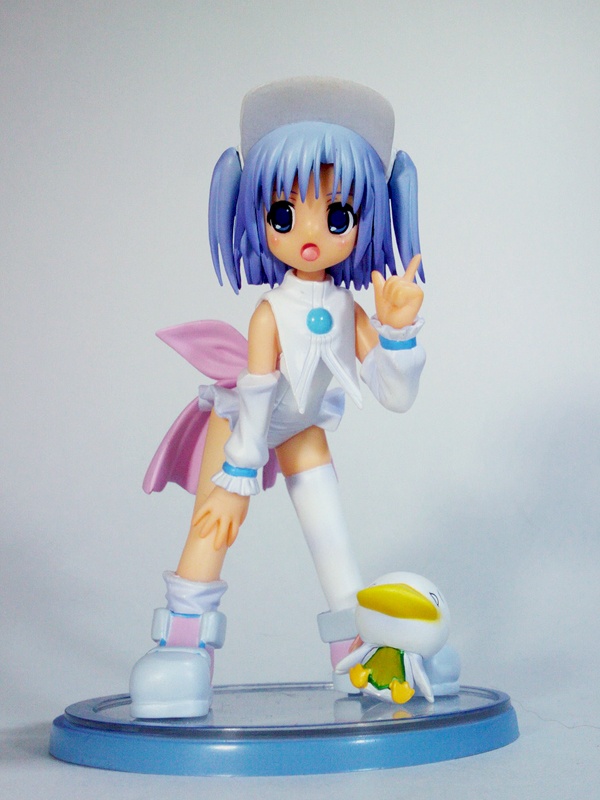 So, couple of days a go I got these three in the mail all at once.
My biggest joy is finally having Live Stage Miku :D, this won't really be a review (camera is too crappy I promise I'll get a good one eventually).
I'd been wanting her for a very long time but the price and availability never allowed me too, but once again Mandarake delivers, was able to score one for a good price and brand new to boot (box in perfect condition, still sealed, no flaws).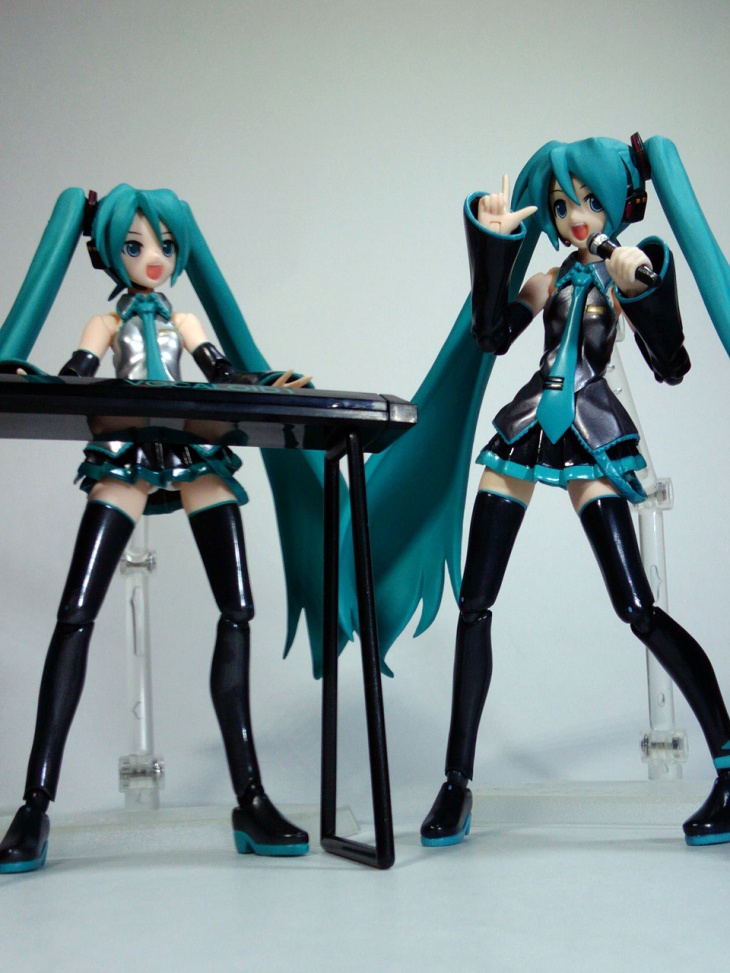 The original Figma Miku was my very first figma, it's what got me hooked not just on figma but Miku as well, if I could I'd get every Miku merchandise possible, but uh yeah that's not gonna happen lol there is too much to collect, so I get what I can.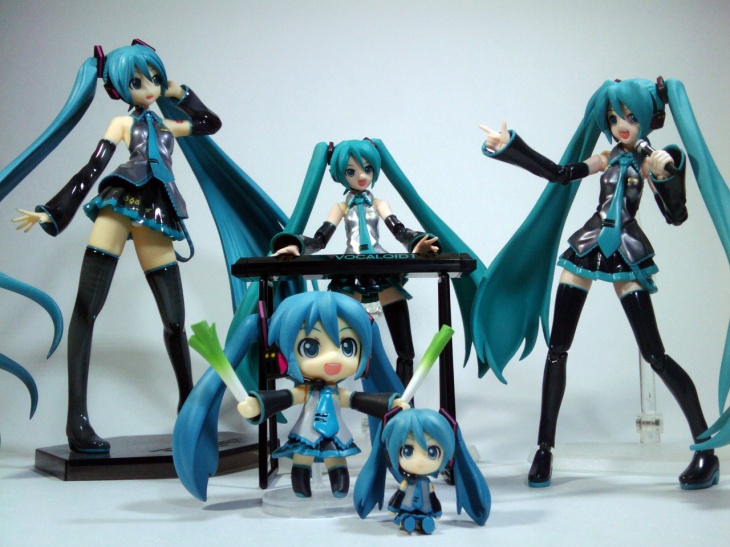 So I got School Girl Fate, and Fate Movie 1st version, much to Nanoha Movie 1st's delight.
School Girl Fate is a beautiful figma, it's very well sculpted and the look of it is just adorable.
Little puppy Arf is cute too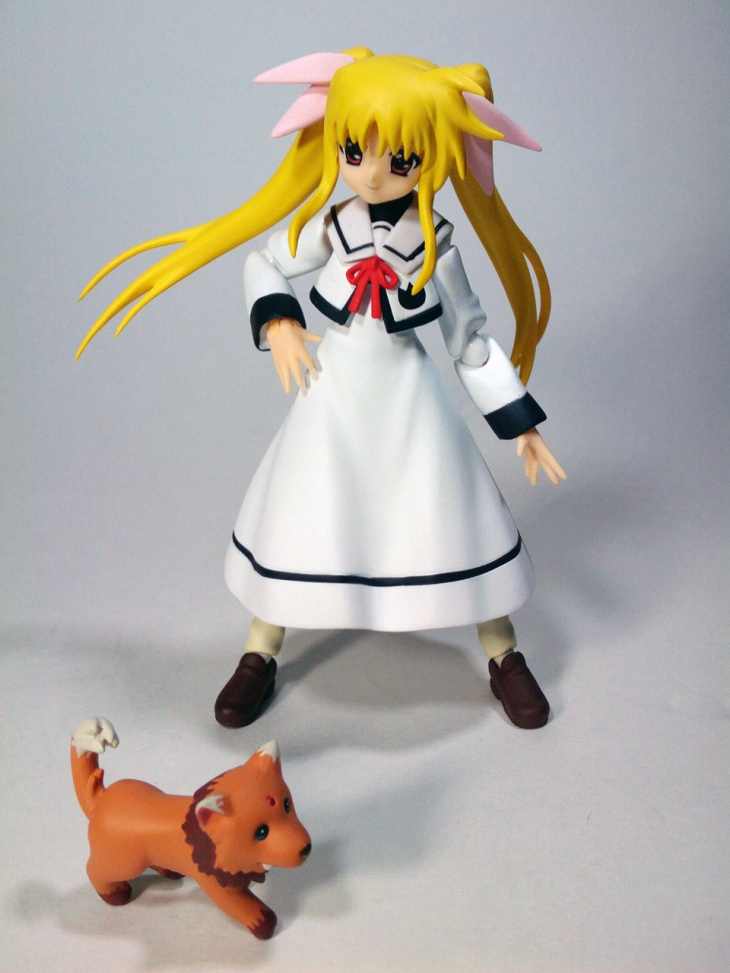 There are only two problems though with this figma, one of them is really annoying, her twin tails are meant to be swapped out so that you can switch the pink hair ribbons to black, though because of this the peg hole is very loose, so her twin tails keep falling off, sometimes they'll just slip off on their own without touching them, i'm considering just gluing them on there and if I want black ribbons I can just do a head swap with Movie 1st version.
The second is she has no waist join, she bends at the chest only and her skirt is very thick so she doesn't have a big range of motion.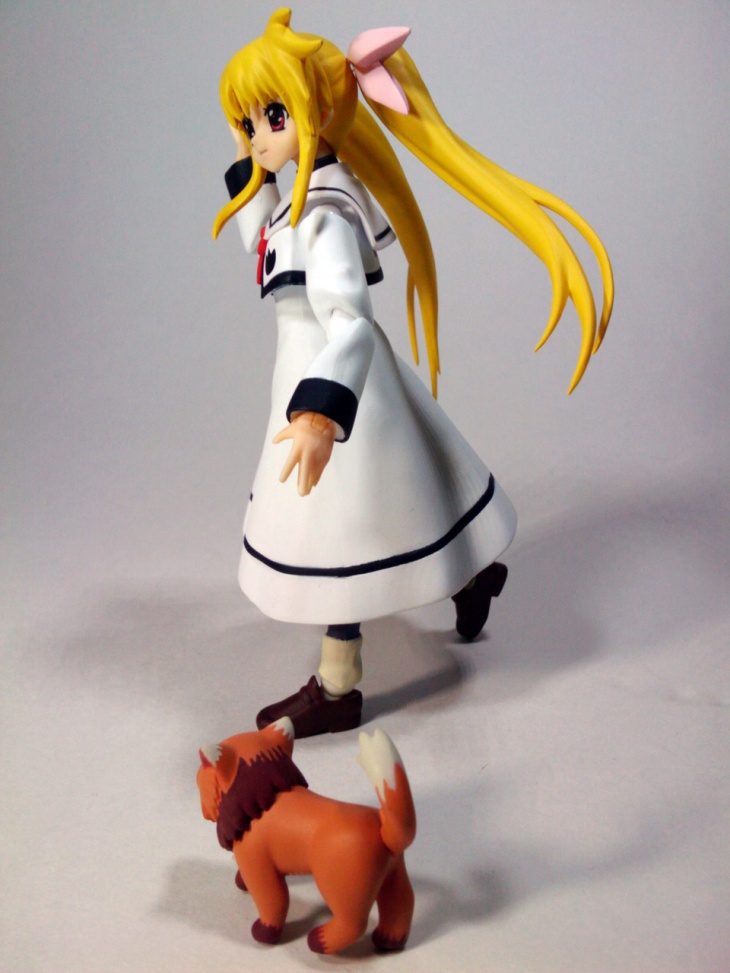 Speaking of the Movie 1st version, I'd love to take more pics of her but it looks like Nanoha has her preoccupied.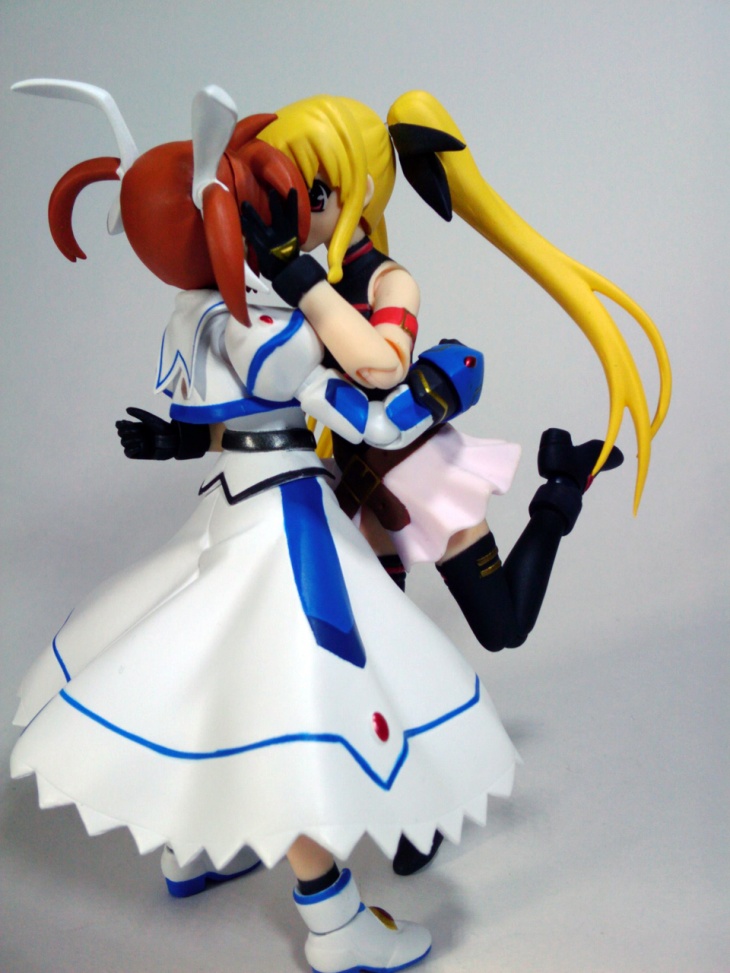 Finally Lum, I'm a huge fan of Rumiko Takahashi's work, more really of her earlier works like Urusei Yatsura, Maison Ikkoku and Ranma 1/2. When I saw they were releasing a Lum I just had to get her. She is gorgeous, and she comes with three adorable faces, this one being my favorite one.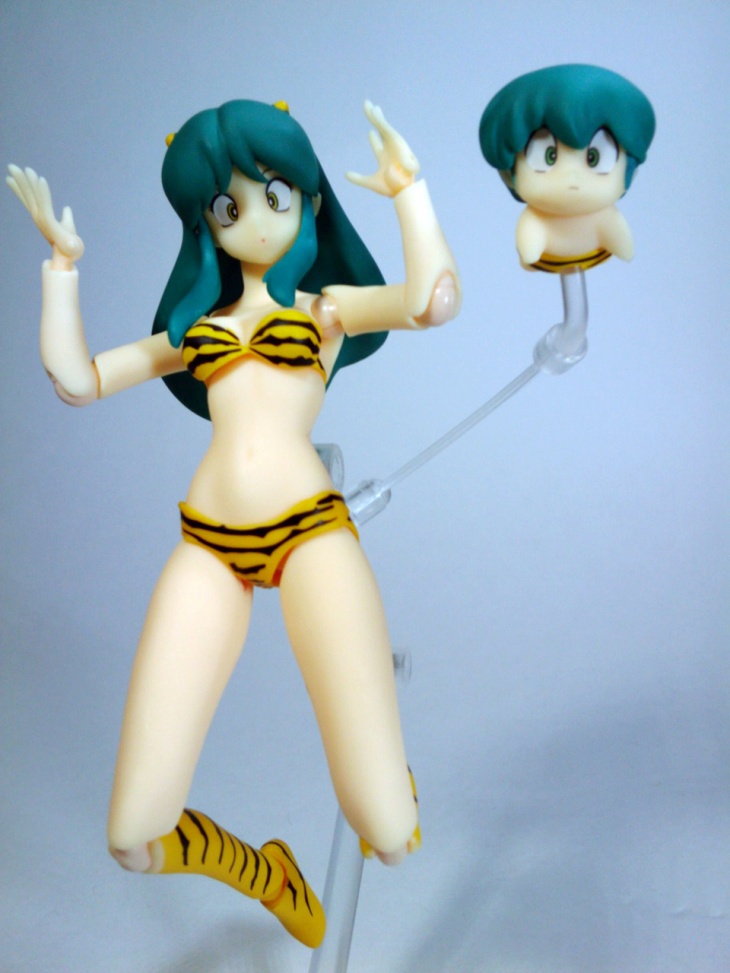 This year is a fantastic year for the figma line, there are still so many on the way that I can't wait to get, Subaru, Teana, rest of K-On! girls, Evangelion girls, and of course BRS.