main page
Регистрация
Войти
Войти с помощью:





Войти с помощью:




Аниме »
Yakusoku no Neverland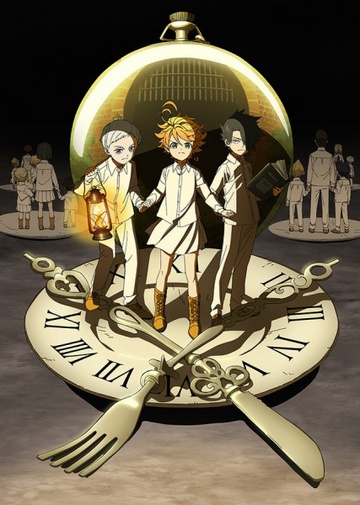 Другие названия:




約束のネバーランド
The Promised Neverland
Обещанный Неверленд


Tип:
TV (12 эп.), 22 мин.
Эфир:
11 января, 2019 - 29 марта, 2019
трансляция окончена
Жанры:
Ужасы
Научная фантастика
Сёнэн
Сверхъестественное

Студия:
CloverWorks

Рейтинг:
8.78
Среднее:
8.83

(273 голоса)

Схватили:
466
Синопсис:
Emma, Norman and Ray are the brightest kids at the Grace Field House orphanage. And under the care of the woman they refer to as "Mom," all the kids have enjoyed a comfortable life. Good food, clean clothes and the perfect environment to learn - what more could an orphan ask for? One day, though, Emma and Norman uncover the dark truth of the outside world they are forbidden from seeing.