main page
Регистрация
Войти
Войти с помощью:





Войти с помощью:




Аниме »
Golden Kamuy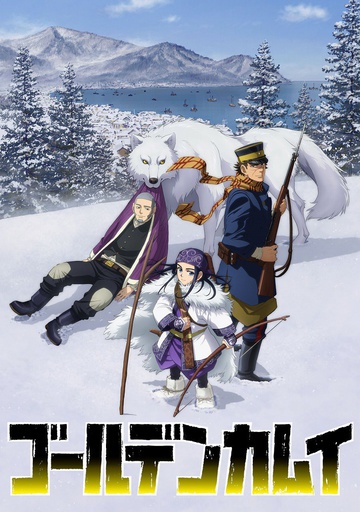 Другие названия:




ゴールデンカムイ
Золотое божество
Golden Kamui


Tип:
TV (12 эп.), 23 мин.
Эфир:
9 апреля, 2018 - 25 июня, 2018
трансляция окончена
Жанры:
Экшн
Приключения
Историческое
Сёнэн

Студия:
Geno Studio

Рейтинг:
8.18
Среднее:
8.26

(93 голоса)

Схватили:
209
Синопсис:
In Hokkaido, the far northern lands of Japan, Sugimoto survived the Russo-Japanese war of the Meiji era. Nicknamed "Sugimoto the Immortal" during the war, he now seeks the riches promised by the gold rush in hopes of saving the widowed wife of his now deceased comrade from the war. During his hunt of gold, he finds hints of a hidden stash of gold by corrupt criminals. Partnering with an Ainu girl that saves his life from the harsh climates of the north, they venture into a survival adventure to race against the criminals that seek the hidden stash.