main page
Регистрация
Войти
Войти с помощью:





Войти с помощью:




Аниме »
Love Live! School Idol Project 2nd Season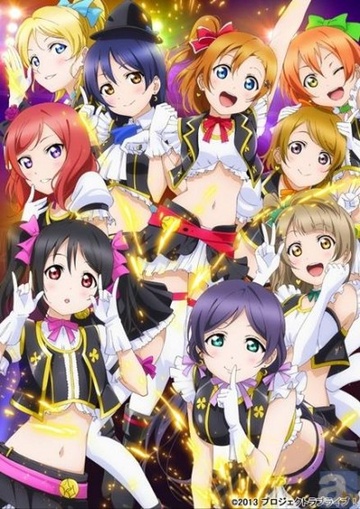 Другие названия:




ラブライブ! 2
Love Live! 2


Tип:
TV (13 эп.), 25 мин.
Эфир:
6 апреля, 2014 - 29 июня, 2014
трансляция окончена
Жанры:
Музыка
Школа
Повседневность

Студия:
Sunrise

Рейтинг:
7.94
Среднее:
7.96

(220 голосов)

Схватили:
402
Синопсис:
With Otonokizaka Academy saved by Kousaka Honoka and members of µ from being shut down, students are now back to their normal campus lives — for a brief period. Members of µ are now brought back to the stage and compete with other idol groups for regional tournaments.
PV
Блоги:

Обзор просмотренного 4'2015
Mahou Shoujo Madoka Magica the Movie Part III: The Story of the Rebellion Отзыв: Третий фильм я начала смотреть ради двух фигм, образы которых представленны только в этом фильме (и как оказалось весьма мимолетно) Я не являюсь серьезным фанатом фендома, он мне просто нравится, поэтому фильм так...
platina | | 05 апр 2015

Purin's Idol Wars
Something that has been brought up a lot among me and my fellow Idol fans is... Which of the bigger Idol Anime (IdolM@ster or Love Live) is better? So I thought I'd take the two apart and find out. Starting with characters. Characters IdolM@ster's cast is huge this, however, is not only it's gr...
Purin | | 05 мар 2015
↓ Ещё ↓
↑ Закрыть ↑