v.3.12 rev.1
main page
Регистрация
Войти
Войти с помощью:





Войти с помощью:




Аниме »
Fate/Kaleid Liner Prisma Illya: Undoukai de Dance!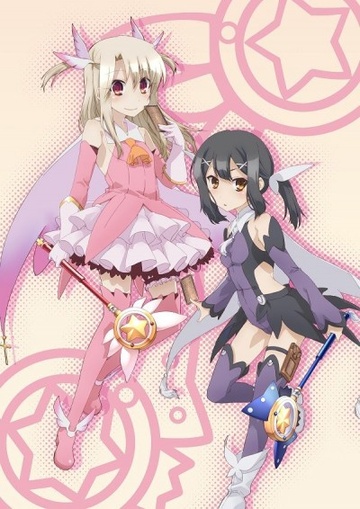 Другие названия:




Fate/kaleid liner プリズマ☆イリヤ (2014)
Судьба/Девочка волшебница Илия


Tип:
OVA (1 эп.), 25 мин.
Эфир:
10 марта, 2014
трансляция окончена
Жанры:
Экшн
Комедия
Эччи
Повседневность

Студия:
Silver Link

Рейтинг:
7.53
Среднее:
7.58

(43 голоса)

Схватили:
116
Синопсис:
Tatsuko of class 5-1 is really exited about the upcoming school sports festival, her proposal for a new "Eel Scooping" event is less than enthusiastically received though, especially by Suzuka.
Ilya mentions the main event dance to Miyu, and as teacher Fujimura Taiga points out, it entails a huge reward, but will require quite a bit of practice.
And so the close friends: sarcastic Nanaki, level-headed Suzuka, excitable Tatsuko, energetic Ilya, shy Mimi, and reserved but athletic Miyu are off to win the dance event for the honour of their class and for Fujimura, who seems to have some saucy bet going on that she most definitely needs to win, or so the girls misunderstand.
Note:
Bundled with the limited edition of the fourth Fate/Kaleid Liner Prisma Illya Drei!! magical girl manga volume.