v.3.12 rev.1
main page
Регистрация
Войти
Войти с помощью:





Войти с помощью: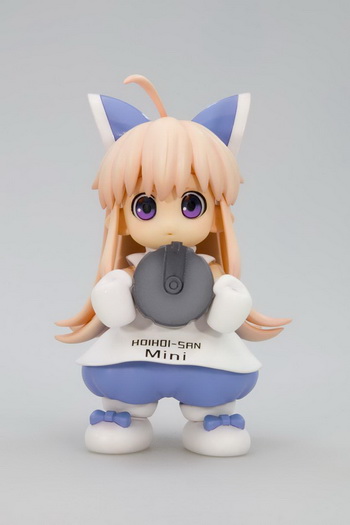 Особенности:
Kit is partially painted. Kotobukiya store's and Dengekiya exclusive.
Представленные фотографии были сделаны производителем (Kotobukiya) или уполномоченным лицом. За более подробной информацией перейдите на страницу производителя. © 田中久仁彦/アスキー・メディアワークス. Все права защищены.
Блоги:

Hoi Hoi's
On Friday I received a package that contained standard Hoi Hoi and Combat-san kits. They were a bit of an impulse buy but I had a strong urge to build some model kits so it couldn't be helped. I spent most of yesterday and today building them. I'm starting to grow a nice army of these now. Here...
mu597 | Фигурки и куклы | 13 фев 2011
From Russia With Love
Today I received a rather large and mysterious package from Russia. Moe and my HoiHois decided to help me open it. (btw in this first picture you can also see my "massive" gaming setup) The HoiHois cutting it open. After opining it I learned that it contained four wrapped presents and a le...
mu597 | Личное | 23 янв 2011
↓ Ещё ↓
↑ Закрыть ↑