v.3.12 rev.1
main page
Регистрация
Войти
Войти с помощью:





Войти с помощью:




Фигурки »
Evangelion Test Type-01 TV Ver.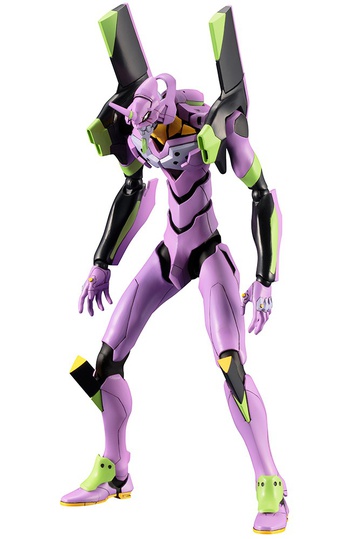 Ожидает модерации!

Оригинал (аниме):

Раскрыть все

Свернуть все

Имя персонажа:
Дата выпуска:
12 декабря, 2016; Июль, 2018
Тип фигурки:
Plastic Model
Материал:
PS, PE, ABS, PVC
Высота:
190 мм
Производитель:
Kotobukiya
Скульптор:
Kuwamura Yuuichi
Цена (производителя):
5800 ¥
Владельцы:
0

Особенности:
This product requires assembly.
Parts: 201~400
[Set Contents]
-Plastic model kit
-Entry plug
-Umbilical cable
-Progressive knife
-Pallet rifle
-Shoulder knife storage optional parts
-Hip optional parts with 3mm holes (also compatible with separately sold "M.S.G Flying Base R")
-Special decal (includes special decals for arm and shoulder markings)
Stand not included.
Gimmick explanation:
Mouth opening gimmick: Reproduced with articulation. The chin can be opened and closed after pulling it down, like in the series.
Entry plug connected articulation: The entry plug is pulled out in conjunction with the articulation of the rear block.
Shoulder knife storage unit opening: Reproduced with optional parts.
Neck joint connected articulation: The throat moves when facing up.
Back armor connected articulation: The back armor moves when the shoulder is moved forward.
The included umbilical cable can be connected.
Optional hand parts:
-Gripped fist (left & right), open (left & right), gun/knife holding hand (right), flat hand with bent finger (left & right), grabbing shape open (left & right) are included.
Thanks to the wide variety of included PVC hand parts you can have many different shapes without needing to assemble them, they have improved holding power and you can act out many different scenes from the series.
Pre-painted parts:
Some parts, like the white of the eyes, the green jaw tip and others, are pre-painted, so that by just assembling the model it will already look close to EVA-01's image in the series.
It is compatible with the separately sold "M.S.G Flying Base R", which you can use to enjoy even more action poses.
(It can be connected to the umbilical cable hole too, not only in the 3mm hip holes).
Представленные фотографии были сделаны производителем (Kotobukiya) или уполномоченным лицом. За более подробной информацией перейдите на страницу производителя. © カラー/Project Eva. Все права защищены.