v.3.12 rev.1
main page
Регистрация
Войти
Войти с помощью:





Войти с помощью: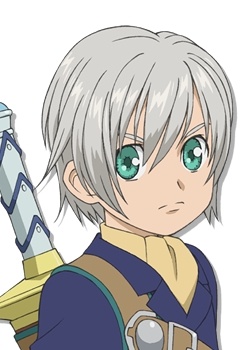 Game
Tales of Innocence
Age
15
Hometown
Regnum
Weight
56 kg
Height
168 cm
Weapon
Broadsword
Japanese Voice Actor
Akiko Kimura
Ruca Milda
is the main protagonist of Tales of Innocence.
Ruca's weapon of choice is a giant sword, and uses fire magic. Ruca is an introvert and is picked on by many of his classmates. He lives in the capital with his parents, who planned to have him take over their merchant business before the events of the game, but he actually wants to be a doctor. After meeting Illia he makes blundering attempts to get close to her, inspired by the idea that they were apparently lovers in their past lives.
In his past life, Ruca was the god Asras. He is the son of a merchant, and lives in Regnum, the Imperial Capital. He is a shy honors student who is constantly picked on by his classmates. He meets a hungry Iria on his way back from a shop, and later, he and Iria meet a group of Avatar Hunters who captured a group of Avatars under the Law of the Detainment of Avatars. Ruca learns that even though Avatars look like humans, their shadows are different. One of the soldiers sees Iria and immediately notices that she is an Avatar, then chases her, Ruca close behind.