v.3.12 rev.1
main page
Регистрация
Войти
Войти с помощью:





Войти с помощью: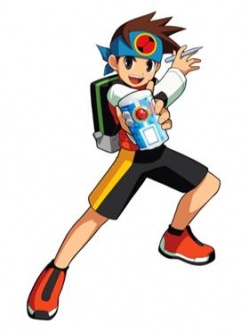 | | |
| --- | --- |
| Японское имя: | 光熱斗 |
| Прозвище: | Lan, Net |
Lan Hikari, known in Japan as Hikari Net is the main human protagonist of the MegaMan Battle Network Series. In the early games, he is 11 years old and in 5th grade. After MegaMan Battle Network 3, he is 12 years old and in 6th grade. He is the operator of a NetNavi named MegaMan.EXE, who is also his twin brother. Lan is the son of the world-renowned scientist Dr. Yuichiro Hikari and grandson of Tadashi Hikari. His mother is Haruka Hikari. He wishes to become the greatest NetBattler ever and gets a ton of rivals in the process. His main rival is Eugene Chaud, whom Lan technically defeats every game, but Chaud nonetheless often looks down him despite being unable to beat him. Lan is the human protagonist of the video games, anime, and graphic novel where he battles with MegaMan against multiple crime organizations such as World Three, Gospel, Nebula, and Duo.
Lan is quite childish, and also reckless, however; this is what defines his ability to bounce back, even after the severe trauma that he is often subject to. This behavior of his puts him at odds with his rival, the confident Chaud. His recklessness also allows him to be a risk taker, but he always seems to make it through (i.e. Leaping out of a 2-story window into the ocean and surviving). He is kind and has a good heart, and his parents and friends are proud of him.