main page
Регистрация
Войти
Войти с помощью:





Войти с помощью: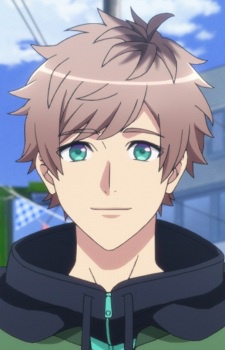 | | |
| --- | --- |
| Японское имя: | 皆木 綴 |
| Прозвище: | Tsuzurun, Villager C |
Tsuzuru is the third member of the Spring Troupe. To fulfill his dream of becoming a scenarist, he joins not only as an actor but as a writer for all scripts as well. Tsuzuru decides to relieve the financial burden his big family endures a bit by living in the Mankai Companys dormitory. Aside from attending a university, Tsuzuru is also constantly working between multiple part time jobs.
Growing up with seven younger brothers made Tsuzuru a collected and caring, sometimes over-protective young man, who is patient enough to handle, not only his own siblings but kids in general, including the younger, wilder members of the Mankai company. Tsuzuru tends to be a more serious person with a tendency to see things more skeptical or even pessimistic. The young actor has also shown great discipline and would stay up all night just to finish a script and would not rest until his work is done. Managing his part-time work, university and acting as well a writing for Mankai at the same time is a prime example of his dedication and hard working mentality.
Born into a family of ten brothers and two working parents, he, as the third oldest brother, was often in charge of taking care of the younger ones. After he became a college student, he chose to pursue his dream of working as a screenwriter. However, he soon encountered troubles. Finding a theater company that lets him, as a newcomer, write the performances and also provides him with a room to live in was not easy to find, not even on Velvet Way. Izumi saw this as an opportunity to invite him to the Mankai Company.
Voice Actor
: Nishiyama Koutarou