main page
Регистрация
Войти
Войти с помощью:





Войти с помощью: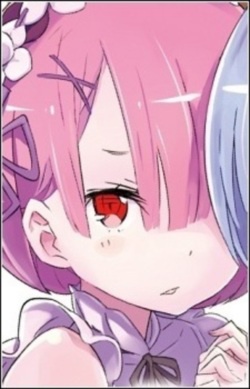 Age: 17
Birthday: February 2
Height: 154 cm (5'1")
Ram is one of the twin maids working for Roswaal L Mathers. She is seemingly self centered and does things at her own pace, however, in actuality she maintains a distance from people to ascertain them. She believes that Roswaal is the greatest and no one else is as precious, except for her sister Rem.
Spoiler
An ogre. She lost her powers after her horn had been cut.