v.3.12 rev.1
main page
Регистрация
Войти
Войти с помощью:





Войти с помощью: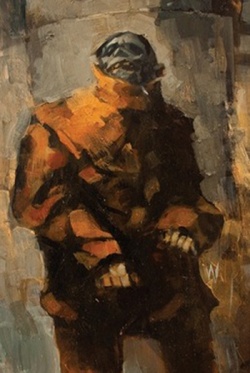 Boiler Zomb is the undead minion of Zomb MD. He was originally released blind boxed or in a limited set of the three hair colour types. The other types of Adventure Kartel Zombs were sold separately or in other figure packs. Although extremely rare, the Zombot chase figure could have alternatively been found inside of a box. Boiler Zomb comes with a severed Bramble head and his two-sided mini-comic/poster.
The three standard releases of Boiler Zomb represent the three Zomb brothers, as mentioned in the mini-comic.
Boiler Zomb features the first Zombie head sculpt in the range of Zombies released in the Adventure Kartel toy line. Although standard Boiler Zomb is a villain, not all Zombies in the Adventure Kartel are villains.