Computer Troubles :(
06 июн 2010 00:37:23
This week ive been having lots of problems with my computers.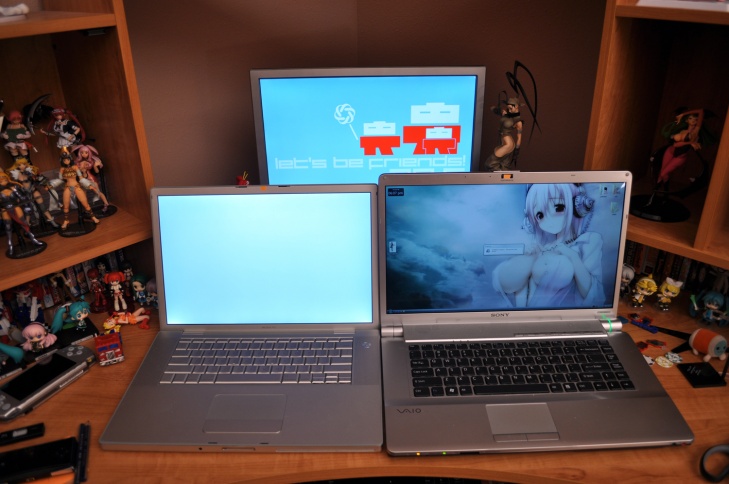 It started this early this week with my Windows laptop that suddenly couldn't connect to the internet. Turned out that it had a bad computer virus. A virus scan fixed that.
Next is the worst of the three my Mac laptop. (This is the computer i used the most) It took a fall, a bad fall, a really bad fall. If this was a movie it would have been in slow motion type of fall. The case is now bent out of shape and no longer works.
And finaly my pc technically their isn't mutch wrong with it other than the sound card not working. (speakers work if there plugged into the headphone jack)the main problem is that it doesn't accept camera raw files. (i was just getting used to color correction with it too :( ) So expect the colors in my photos to be a little weird for a while.
Sorry for the emo post to lighten the mood here's a picture of Moe waving.