Revoltech Elina
25 фев 2010 04:36:56
This review is a bit not safe for work!
Continuing with the reviews of
the stuff i just got
is
Revoltech Elina
. She is a fairly important character in Queen's Blade as she is Reina's sister and she fills the slot as the series spoiled rich girl.
Her poseability is average for the series with joints in every place you would need. She also has joints on the back of her hair so you can turn her head better or to get a flowing hair look.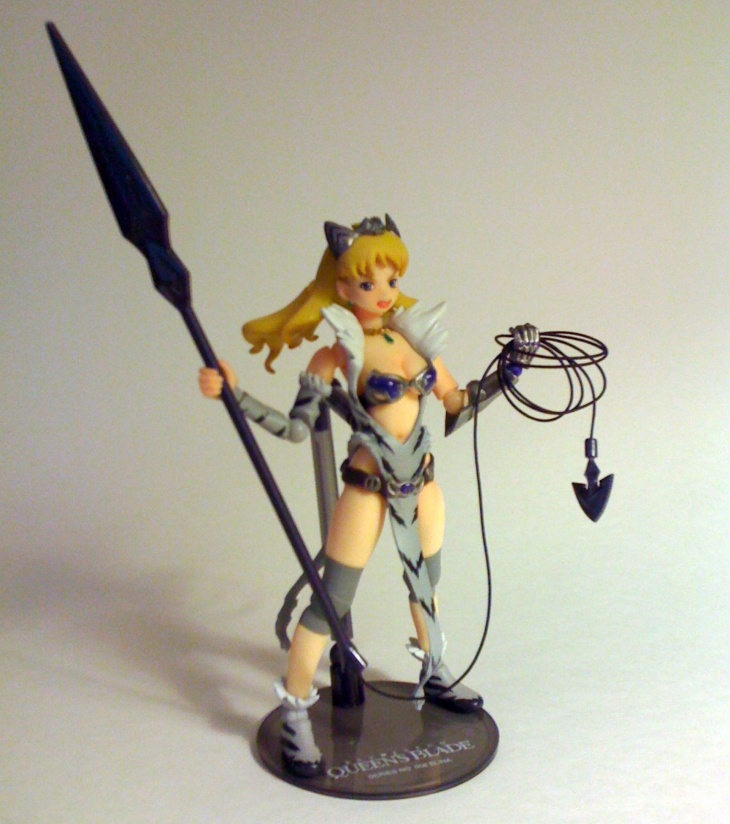 as with most Queen's Blade revoltech figures Elina is very cast offable. You can remove all of her clothing (Witch is made of a soft rubbery material) except for the sculpted parts on her legs and arms. Because of this she has a lot of accessories. She includes Regular and battle damaged versions of her outfit, four different faces, her weapon, a string extension for her weapon and a poseable figure stand.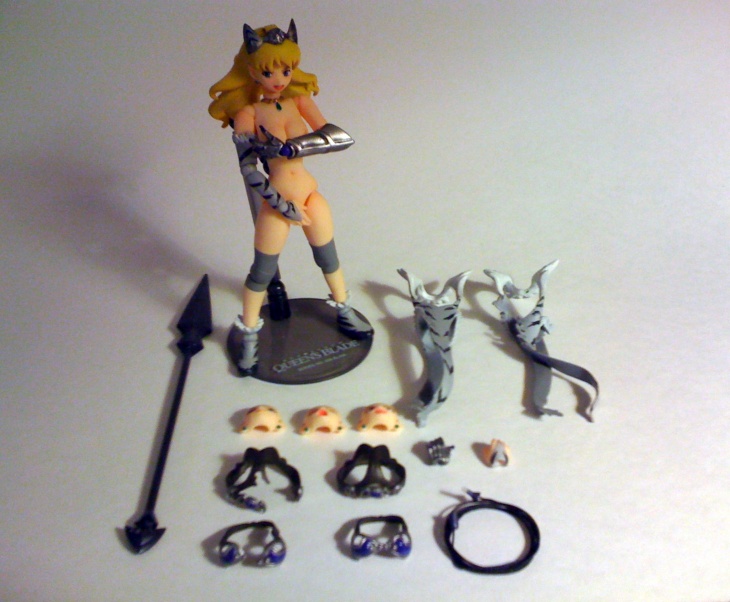 Overall she is a nice addition to the Queen's Blade Revoltech series but if you dont collect this series or don't like the look of revoltech figures she wont change your mind.
Now for some more pictures. Momotaros is here to help show off her battle damaged outfit.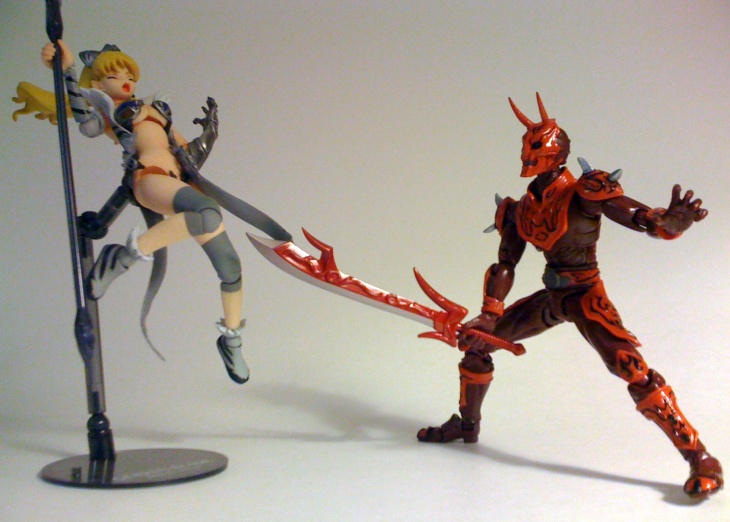 Looks like she didn't like that.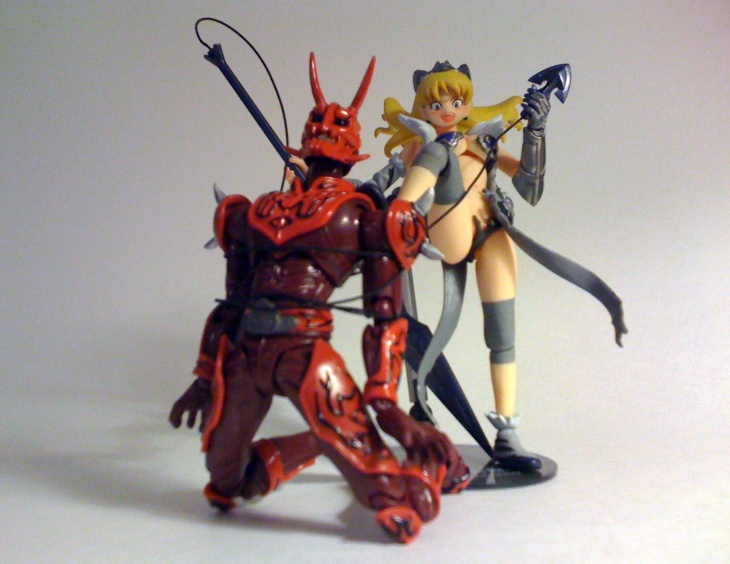 Fighting with her sister Reina probably because of something stupid.
And the complete Queen's Blade Revoltech series so far.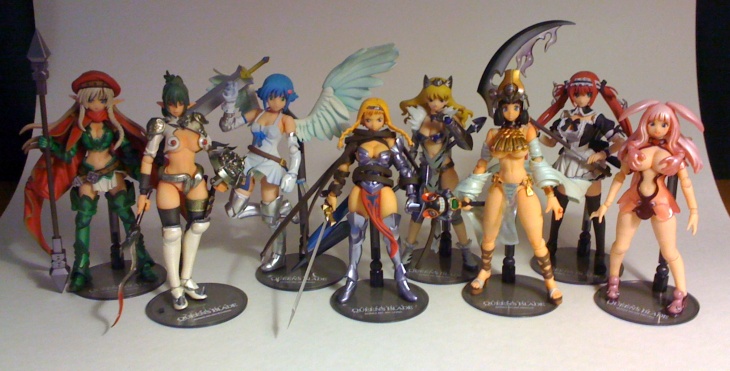 Hope you enjoyed the review!