Comic-Con Exclusive Mega Man Statue
17 июл 2013 19:38:20
For many people in the United States, this coming weekend is Comic Con weekend. For them, that means two things. The first one (for pretty much everyone, be it those attending the con or those following it online) is news and sneaks at involving the hottest titles in all forms of media (film, TV, video games, and, of course, comic books). The other thing is that companies tend to release items that are exclusive to those attending the convention. It just so happens that thanks to Capcom also offering this for pre-order online a few months ago, I was able to snag one of the many exclusives being offered at Comic Con before the con even started.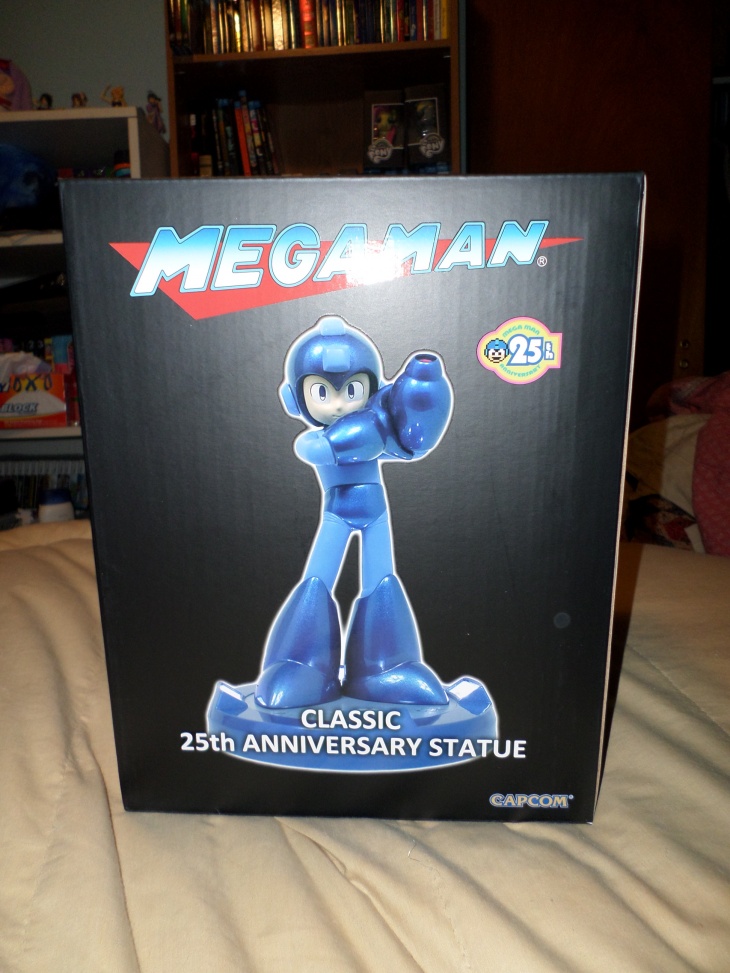 Before I get to the statue itself, I want to show a couple of things that involving it. First up is the back of the box, which is definitely something that Mega Mans will enjoy (can you say possible cosplay prop?).
The other item I want to show is the bottom of the base that the Mega Man statue connects to. As you'll see, this statue has a very limited run of 1,600 pieces (with me picking up statue #497).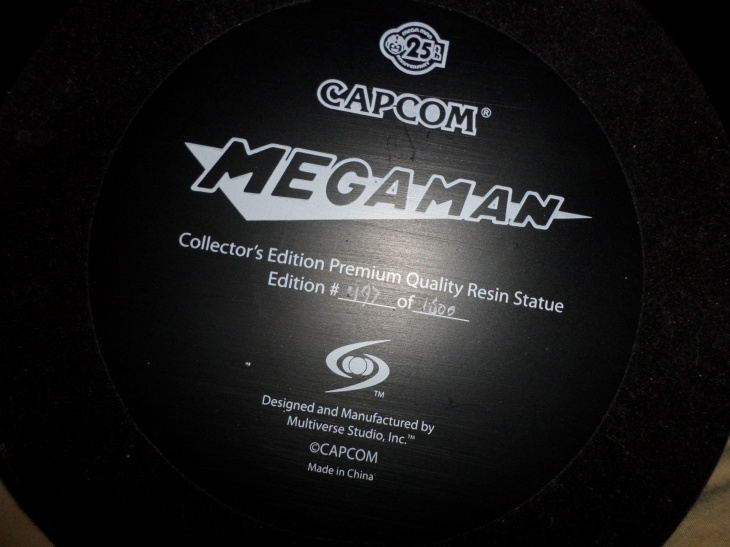 With that out of the way, it's time for a couple of pictures of the statue itself, and given how these shots turned out, I think I finally figured out the settings that I should use when it comes to taking photos of figures with my new camera.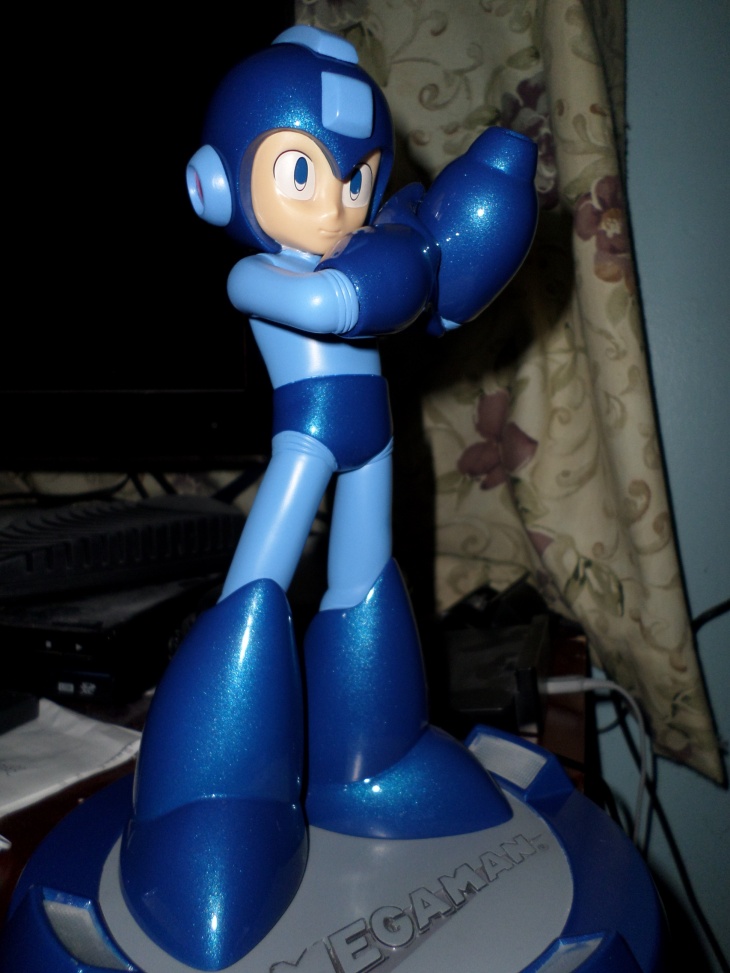 For the final picture of the statue, I wanted to show off one the coolest features of the statues: the fact that it lights up when connected to an outlet or USB line. When plugged in, the helmet and Mega Blaster illuminates, while you can switch the base lights off and on. I'm still trying to figure out how to do this type of photo on my new camera, but I was at least able to depict it lighting up.
To finish things up, here's a picture of another cool thing that I've got in the mail this past week. Let's just say that Mega Man isn't the only major 8-bit video game anniversary being celebrated this year.