Ending 2011 With Karin
30 дек 2011 05:01:51
Once again, real life kinda distracts me writing my blog posts. This time around, the distraction comes in the form of me receiving an Android tablet for Xmas, with me being busy trying out different apps and other things on it. Got to get my mind off the the pad and get this blog post written.
Anyways, next week is my first convention of 2012, Magfest. The reason why I'm bringing this up has to do with my recent figure acquisition (although it's possible that I may get another handcrafted video game statue there like year, with me mentioning it here). At Magfest 9 (the 2011 Magfest), I picked up Manaka de Ikuno on Saturday night and after installing the game, became a fan of the the dungeon RPG featuring the cast of To Heart 2. This led to me looking online for various figures featuring the To Heart 2 girls in attire from this game. On Tuesday, the latest figure in my collection arrived.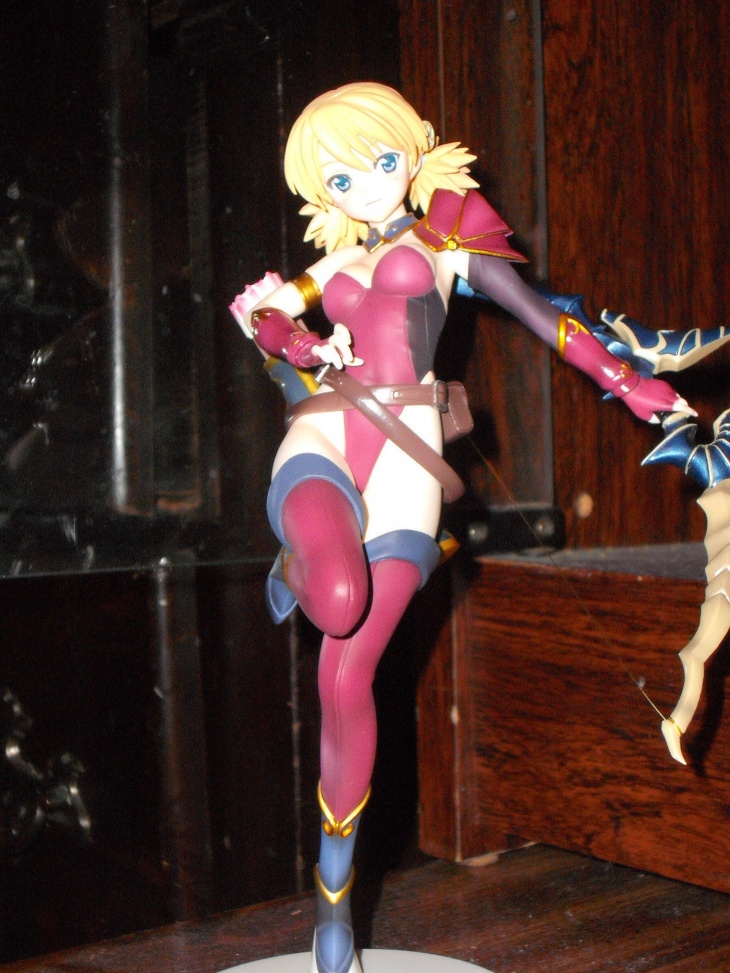 When it comes to the girls in the game, I felt that the girls who had the sexiest attire are Tamaki (already got two of her in Dungeon Travelers attire and one of her in a bikini), Yuma, and Chie (would most likely pre-order those two if they do come out with Dungeon Travelers figures for them). However, if it's a cute outfit (I really need to search online for a deal on a Konomi figure) or a sexy outfit, I'd also would probably pick up. That's the case for Karin: when it came to the outfit for her figure, rather than go the obvious route and have her wear her ninja attire, Kotobukiya went with the sniper outfit, and personally, I definitely liked that choice.
With the story out of the way, let's get on with the rest of the pictures: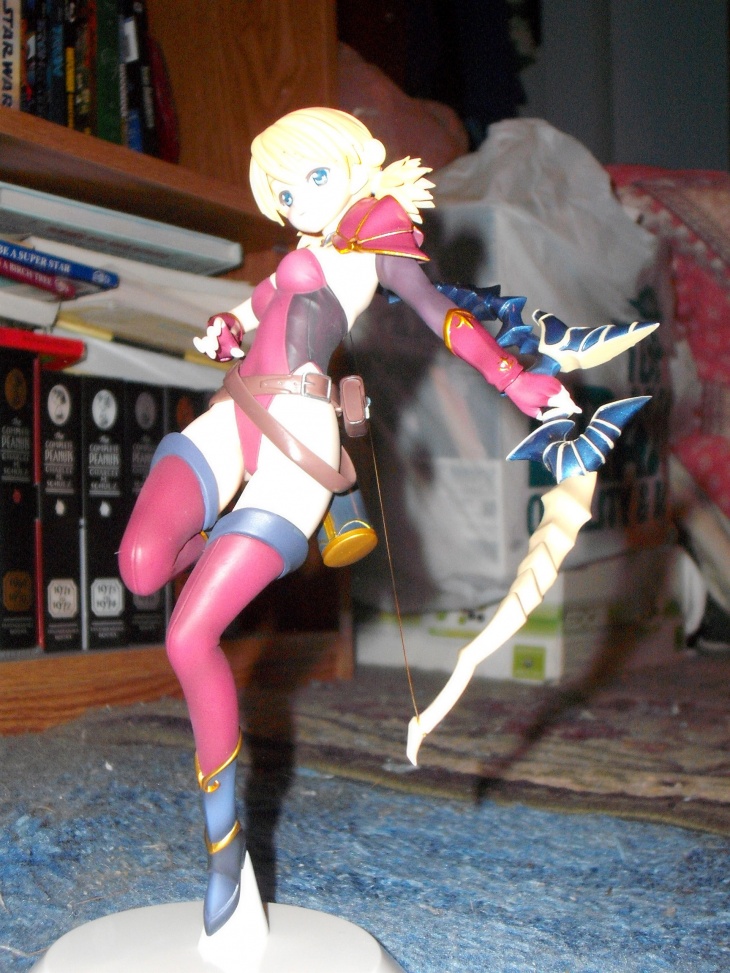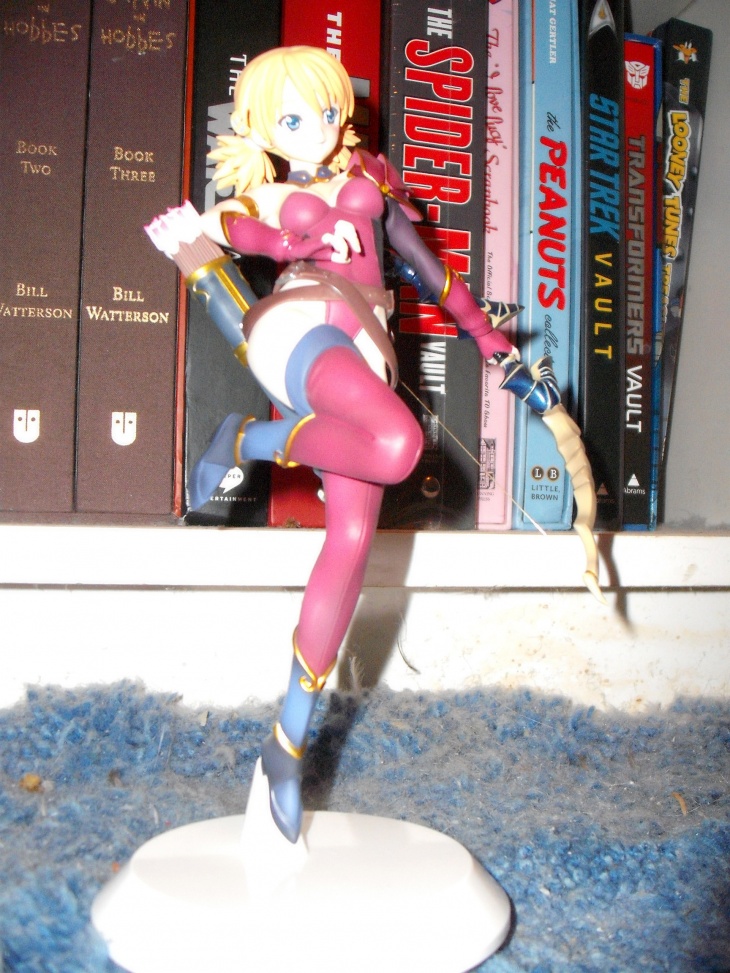 3D Picture for 3DS users.
Finally, here's my Dungeon Explorers party at the moment.
3D Picture