Figure News: Release Roundup, 1/9-1/16
16 янв 2011 01:20:23
The dry spell of figures that started last week continues, with a noticeable dearth of new releases this week. But GSC and Kaiyodo have still managed to get a few things out (mostly delayed items from last month in the case of the former), as shown below:
GSC 1/8 Hitagi Senjougahara
Manufacturer: Good Smile Company
Origin: Bakemonogatari
Release: Standard
Notes: Includes alternate hands/skirt so you can make her either holding her skirt up or holding staplers.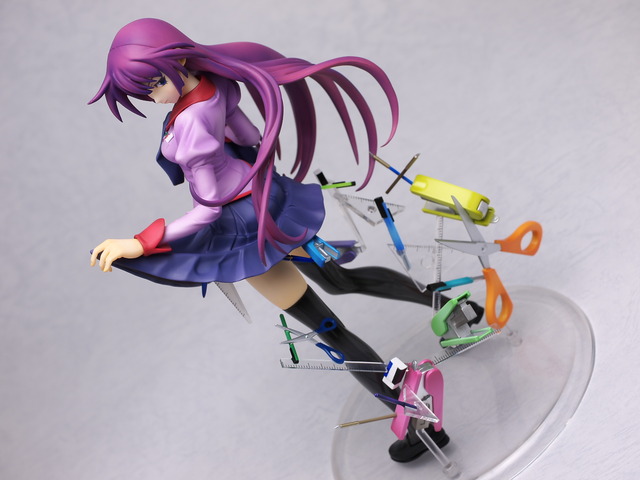 So THAT'S how office supplies are made!
Nendoroid Dead Master
Manufacturer: Good Smile Company
Origin: Black Rock Shooter
Release: Standard
Notes: Skulls can be fit on Petit Nendoroid heads. Likewise, you can use the skull-stands to make severed Petit heads float through the air.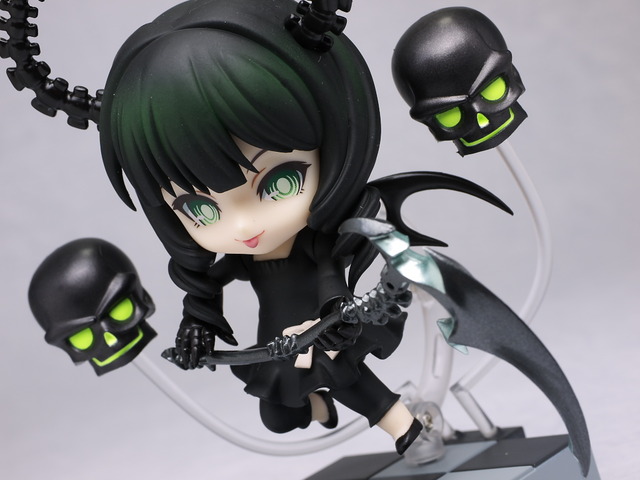 Okay, I get it! No more Hot Topic jokes, I swear!
Figma Miyuki Mana (School Uniform ver.)
Manufacturer: Max Factory
Origin: se Kirara (in other words, ORIGINALCHARACTERDONOTSTEAL)
Release: Standard
Notes: Glasses are removable. Also includes guitar with case.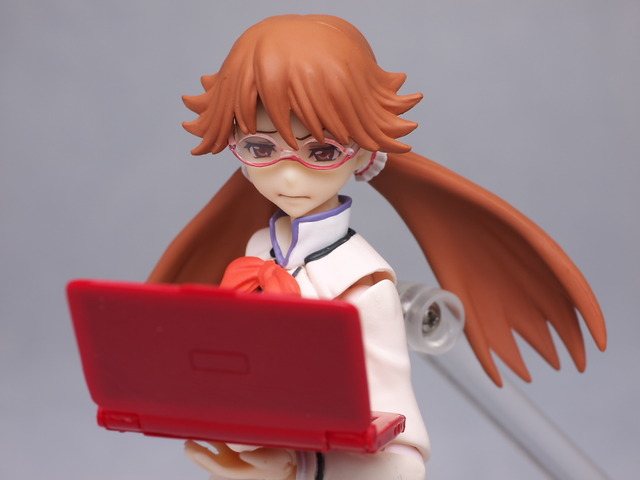 Silly Miyuki, you are an eroge character. Don't look so disgusted when you play your own game.
Revoltech Yamaguchi #100: EVA-01 (Evangelion Evolution ver.)
Manufacturer: Kaiyodo
Origin: Rebuild of Evangelion
Release: Standard
Notes: Sachiel base is battery-powered, so you can light up the core and the eyes. Green highlights are glow-in-the-dark.
CRUSHKILLDESTROYCRUSHKILLDESTROYCRUSHKILLDESTROY
Also, a number of GSC/MF products have been delayed into February. The following have been pushed back:
-Hatsune Miku (Tony Taka ver.)
-1/8 Nadeko Sengoku
-Figma Rei Ayanami
-Nendoroid Date Masamune (I guess he couldn't put his guns on fast enough...)
-Yu-Gi-Oh! Artwork Series Blue Eyes White Dragon and Red Eyes Black Dragon
So, is anyone here looking forward to receiving any of these figures, or perhaps dismayed at the new delays? Personally, I'm considering picking up Nendoroid Date now that I could ship him with Revoltech Gunbuster. Anyway, sound off below!