Chiaki's Opinion!: Nichijou
29 окт 2011 04:29:03
Chiaki's Opinion!

=Nichijou=
Yes Yes Yes! I'm pretty much free from exams with only one left to go so I thought I'd spend some time talking about Nichijou! Thanks to the recent addition of "Ties" I feel that I may even talk about older anime just for my personal satisfaction haha.
Nichijou is actually a last season release but I only like watching my anime in high resolution so I guess I'll always be one season behind everyone else while I wait for good quality torrents.
Ok, most people looking at reviews are put off by walls of text(I know I do) so in this paragraph I will get straight to the point. I gave this a
10/10
because this show was outrageously funny. I could not stop watching it and pretty much finished it in a few days. I must say, KyoAni have been doing everything right for me and I've been loving everything they produce. I would say it's a mash of a four panel schoolgirl manga with the utter randomness of Spongebob... (this is the best I can think of). I say if you like anime such as Lucky Star, Azumanga Daioh and K-ON! this is definitely something you should watch. So go. Watch it.
If I had to sum up this anime with one photo...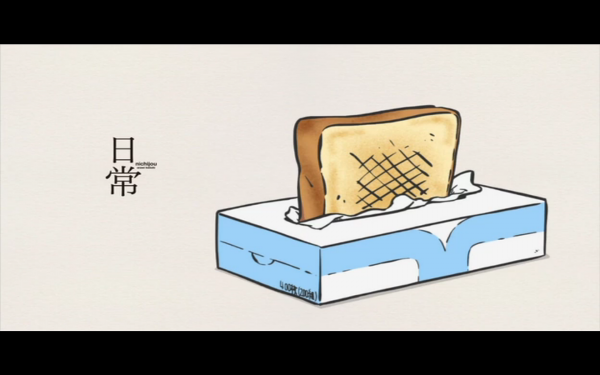 Yep that's Nichijou. Utter randomness. But in a good way.

Let's Analyse the three main characters of this wonderful anime

Alright first up is Mai Minakami.
She's your typical emotionless girl that I guess is now becoming a staple to schoolgirl anime. She does not have a particular impact in this anime and well I think she's boring.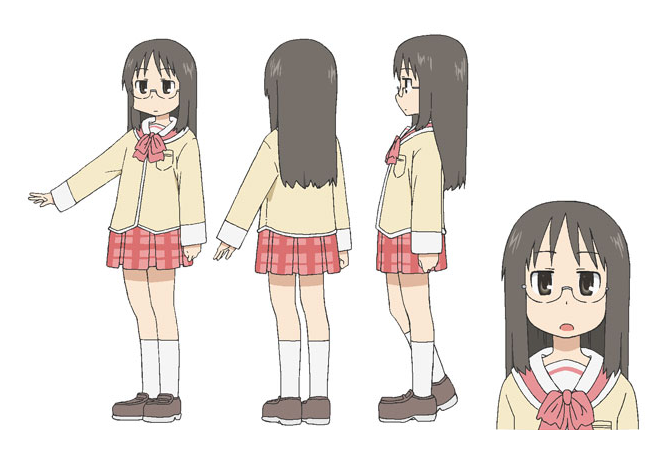 Next is the super energetic Yūko Aioi.
I would say she is really similar to Tomo from Azumanga Diaoh or Ritsu from K-on. This is where most of the laughs come from as she is always creating havoc where ever she goes.


Finally is my favourite of the bunch Mio Naganohara.
She's a super cute girl with pig-tails. Her hobby is to draw Yaoi and gets really embarrassed by it. Mio and Yuko are an amazing duo in throughout Nichijou and I have to say the most amazing 'skit' I've seen in terms of voice acting and script-writing(?) is the fight between these two in episode 14. I have to say that was beautifully done. I starts from a simple mistake of yuko buying Mio the wrong lunch she asked for, to a chaotic scream-fest that is so full of randomness and insults... I think you can watch it for yourself anyways so I won't go any further.
Mio is <3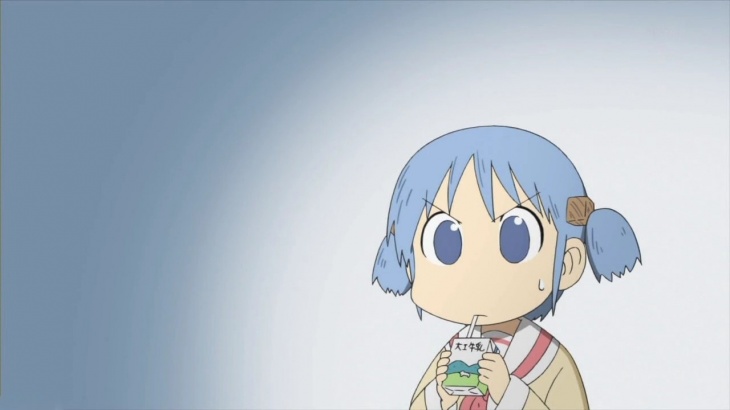 So Cuuute~!!!
There are of course a whole cast of other characters and each have their own funny stories. The original Nichijou manga was not in four panel style and that allowed some stories to continue on for longer than usual. There is some slight story development as you expect but this anime is so light hearted that nothing needs to be taken seriously.
I think this photo spam is a good indicator for what to expect with this anime.
Nichijou in a nutshell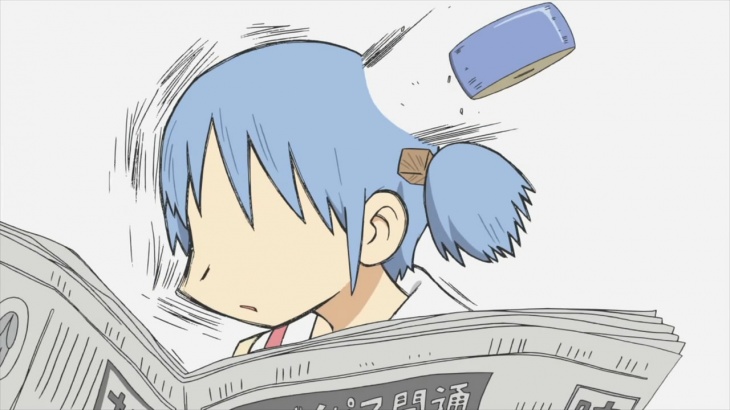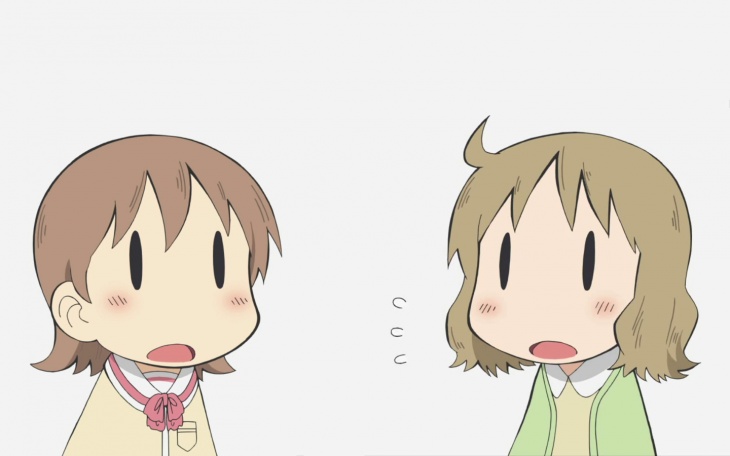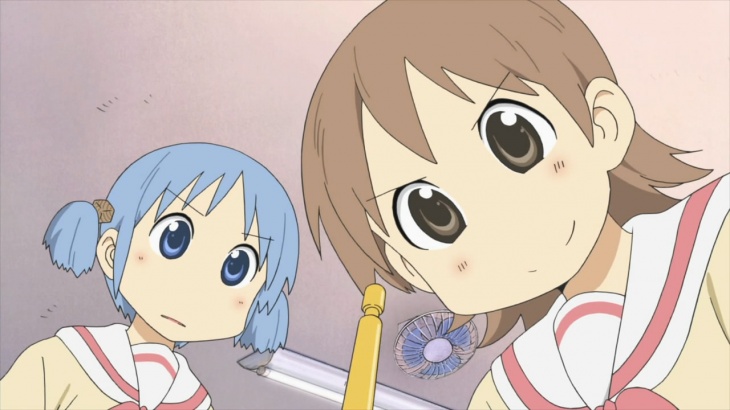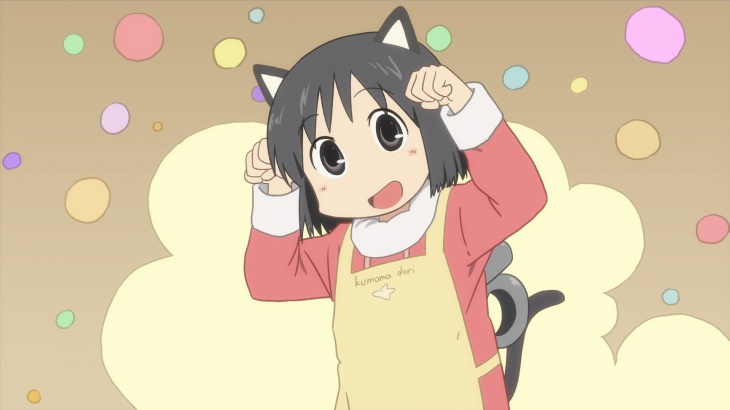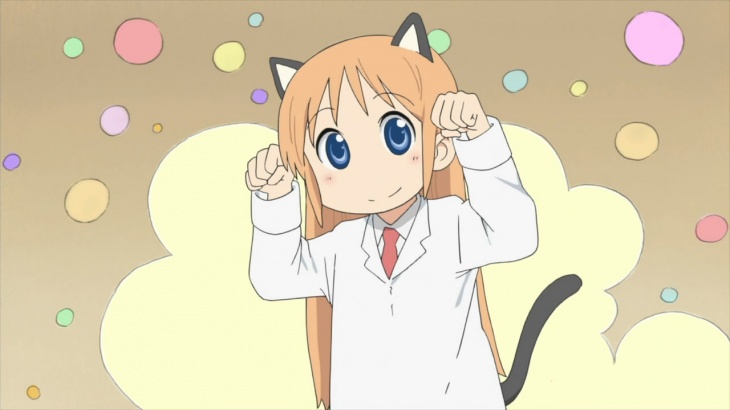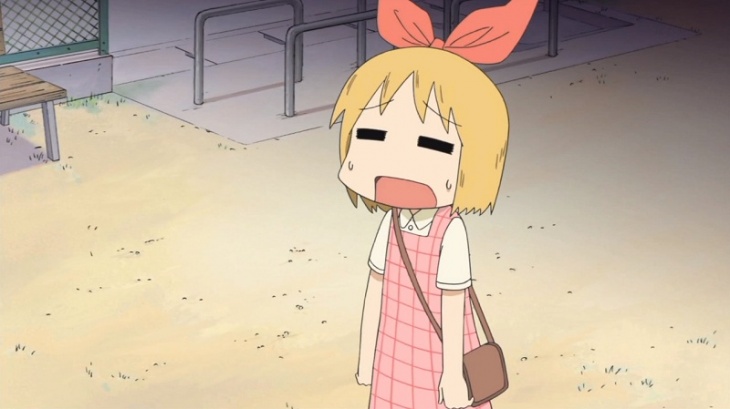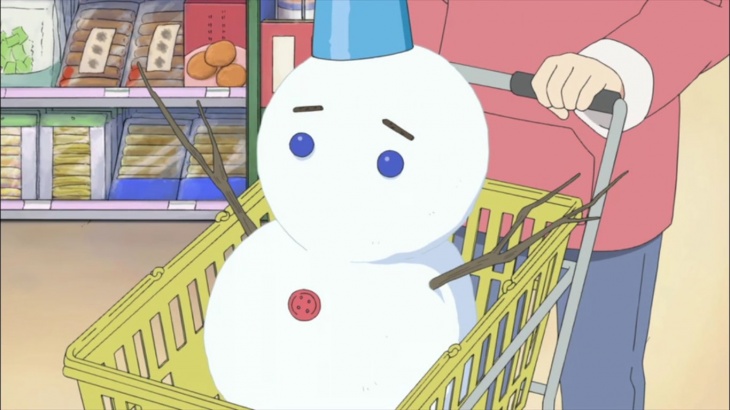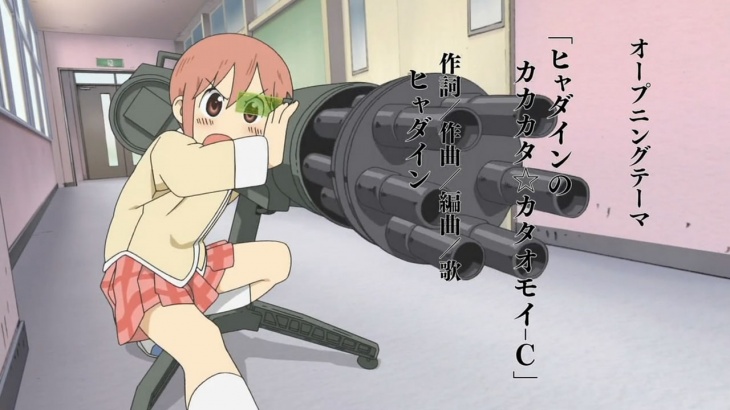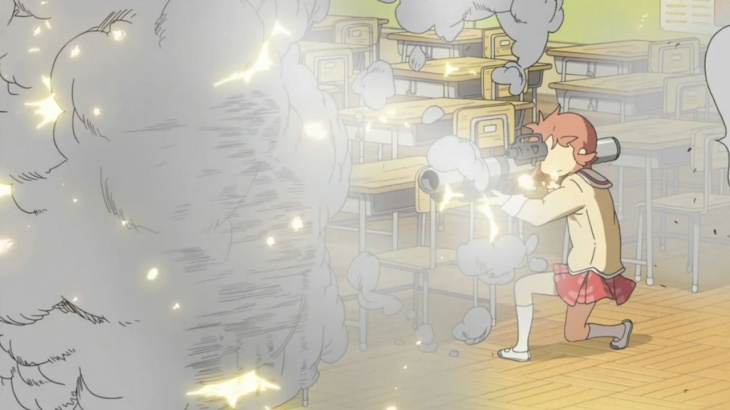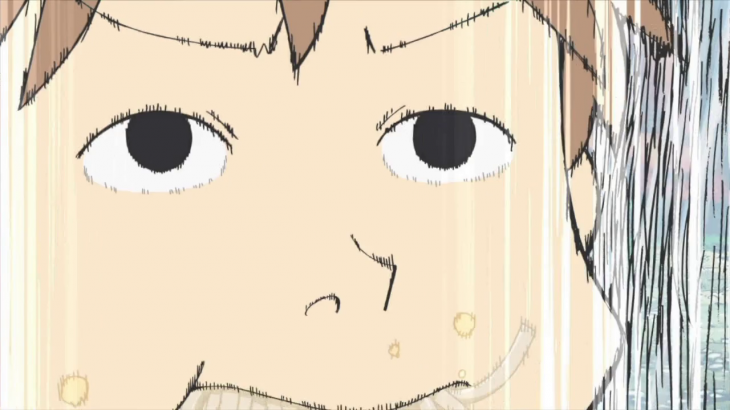 Yep that's Nichijou and I loved it. Great entertainment and I already wish there was more. It is very deserving of my perfect score haha.

Ok back to the books.
Chiaki~