v.3.12 rev.1
main page
Регистрация
Войти
Войти с помощью:





Войти с помощью:




Аниме »
Detective Conan OVA 12: The Miracle of Excalibur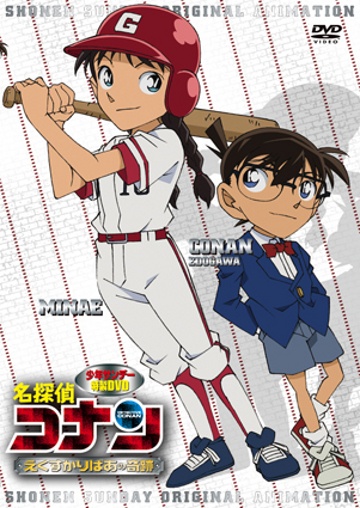 Другие названия:




名探偵コナン えくすかりばあの奇跡
Meitantei Conan: Excalibur no Kiseki


Tип:
OVA (1 эп.), 25 мин.
Эфир:
27 апреля, 2012
трансляция окончена
Жанры:
Тайны
Детектив

Студия:
TMS

Рейтинг:
7.63
Среднее:
7.91

(11 голосов)

Схватили:
24
Синопсис:
A special Detective Conan and "Excalibur" crossover on an original animation DVD. Detective Conan author Gosho Aoyama created the "Excalibur" short story about a baseball-playing young girl who tries to obtain a legendary bat.
Note:
The DVD was available to subscribers of certain Shogakukan magazines, where the order form was included. For example in Shounen Sunday the form was included from the 11.04 issue to the 06.06 issue and the deadline to send in the form to get the DVD was 20.06.2012.