main page
Регистрация
Войти
Войти с помощью:





Войти с помощью:




Аниме »
Houseki no Kuni (TV)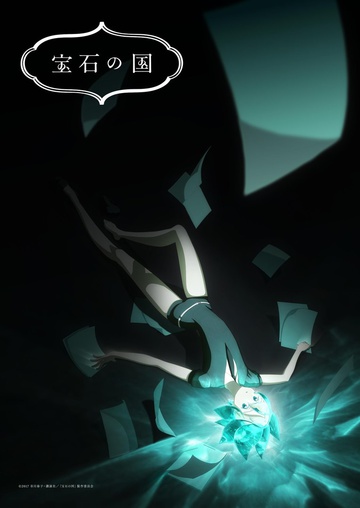 Другие названия:




宝石の国
Country of Jewels
Land of the Lustrous
Страна самоцветов


Tип:
TV (12 эп.), 24 мин.
Эфир:
7 октября, 2017 - 23 декабря, 2017
трансляция окончена
Жанры:
Фентези
Научная фантастика
Сейнэн

Студия:
Orange

Рейтинг:
8.42
Среднее:
8.47

(203 голоса)

Схватили:
340
Синопсис:
История разворачивается в далёком будущем. После серии катаклизмов Земля окружена шестью лунами и почти полностью покрыта океаном. На крохотном островке суши обитают 28 представителей новой расы - самоцветов. Но и они вынуждены непрерывно бороться за существование с обитателями лун. Это история сильных, хрупких и красивых созданий.
Блоги:
Прекрасная. Красная. Киноварь от Comaccow
Несколько дней назад приносила сюда Аметисту, но я же хитрая и красила параллельно двух камушков! Изначально я просто наводила уборку, открыла коробку с начатой в мае Киноварью и заметила, что прозрачные волосы начали желтеть. Тут я вспомнила, что у меня есть еще и рекаст Gahime Miku от тайв...
ponnie | | 17 сен 2018
↓ Ещё ↓
↑ Закрыть ↑