main page
Регистрация
Войти
Войти с помощью:





Войти с помощью:




Аниме »
Kuroshitsuji: Book of the Atlantic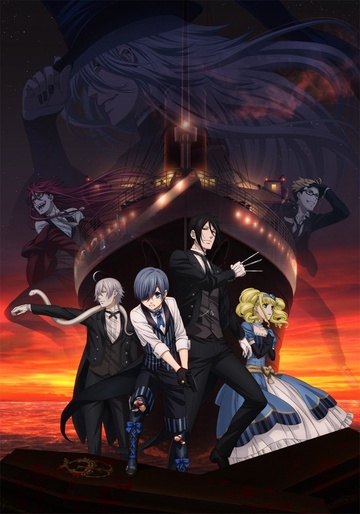 Другие названия:




Black Butler Movie
Темный дворецкий [Фильм]
黒執事 Book of the Atlantic
Темный дворецкий: Глава об Атлантике


Tип:
Movie (1 эп.), 100 мин.
Эфир:
21 января, 2017
трансляция окончена
Жанры:
Комедия
Демоны
Фентези
Историческое
Сёнэн
Детектив

Студия:
A-1 Pictures Inc.

Рейтинг:
8.68
Среднее:
8.74

(190 голосов)

Схватили:
425
Синопсис:
Whispers turn into screaming headlines in Earl Ciel Phantomhive's morning paper as word of the dead being resurrected takes society by storm. But when the unsavoury details of the business reach Ciel's ear, he and his superlative butler, Sebastian, book themselves on a luxury liner to look into these alleged miracles and the "Aurora Society" conducting them. As the waters lap and crash all around the vessel, mysterious individuals gather under the banner of the "Phoenix." Ciel and Sebastian may be one step closer to the truth, but have they sealed their fates by conducting an investigation on what could easily become a floating coffin...?