main page
Регистрация
Войти
Войти с помощью:





Войти с помощью:




Аниме »
God Eater Prologue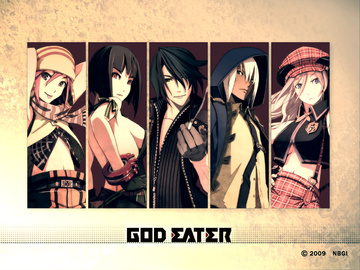 Другие названия:




ゴッドイーター
Gods Eater Burst Prologue


Tип:
Special (1 эп.), 12 мин.
Эфир:
28 сентября, 2009
трансляция окончена
Жанры:
Экшн
Демоны
Фентези
Сверхъестественное
Военное

Студия:
UFO Table

Рейтинг:
6.95
Среднее:
6.88

(34 голоса)

Схватили:
64
Синопсис:
A prequel to the video game by the same name.
The video takes place in the year 2065, six years before the events of the videogame. In the video, three wielders of the "divine weapons" from the Fenrir Far East branch, an elite military task force, arrive at a military operation against the powerful creatures called Aragami. One of the three, Souma, is a protagonist in the videogame.