main page
Регистрация
Войти
Войти с помощью:





Войти с помощью:




Аниме »
Pocket Monsters: Maboroshi no Pokemon Lugia Bakutan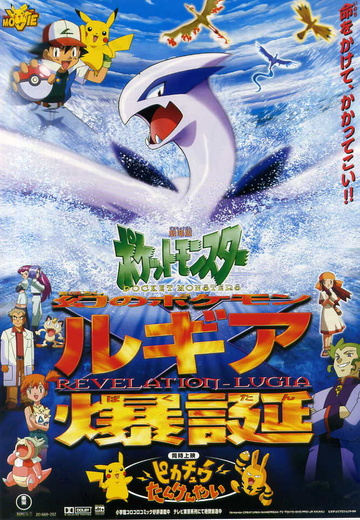 Синопсис:
Ash Ketchum must put his skill to the test when he attempts to save the world from destruction. The Greedy Pokemon collector Lawrence III throws the universe into chaos after disrupting the balance of nature by capturing one of the Pokemon birds that rule the elements of fire, lightning and ice. Will Ash have what it takes to save the world?
Блоги:

Обзор просмотренного 4'2015
Mahou Shoujo Madoka Magica the Movie Part III: The Story of the Rebellion Отзыв: Третий фильм я начала смотреть ради двух фигм, образы которых представленны только в этом фильме (и как оказалось весьма мимолетно) Я не являюсь серьезным фанатом фендома, он мне просто нравится, поэтому фильм так...
platina | | 05 апр 2015
↓ Ещё ↓
↑ Закрыть ↑