main page
Регистрация
Войти
Войти с помощью:





Войти с помощью:




Аниме »
Macross Fufonfia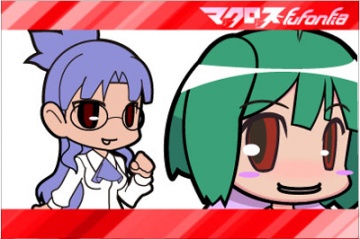 Другие названия:




マクロスfufonfia


Tип:
ONA (20 эп.), 1 мин.
Эфир:
27 мая, 2008 - 8 октября, 2008
трансляция окончена
Жанры:
Комедия
Пародия

Студия:
Satelight

Рейтинг:
7.2
Среднее:
7

(2 голоса)

Схватили:
15
Синопсис:
A parody of the Macross Frontier series where the cast of characters are taken and set in present day Tokyo. Ranka starts her new job as a O.L. (Office Lady) at a game development company (Frontier Software) where and her friend Nanase is working. On the first day she has an eventful run in with the president of the company, Sheryl, and Sheryl's personal assistant Grace. Watch as Ranka learns the ways of a pro O.L. the hard way.