v.3.12 rev.1
main page
Регистрация
Войти
Войти с помощью:





Войти с помощью:




Аниме »
Dragon Ball: Yo! Son Goku and His Friends Return!!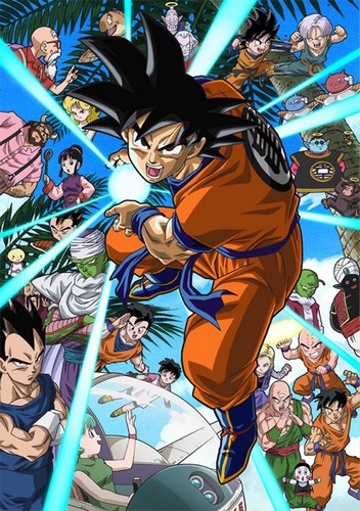 Другие названия:




ドラゴンボール オッス!帰ってきた孫悟空と仲間たち!!
Dragon Ball: Ossu! Kaette Kita Son Goku to Nakama-tachi!!
Dragon Ball : Salut ! Son Goku et ses amis sont de retour !!


Tип:
Special (1 эп.), 35 мин.
Эфир:
21 сентября, 2008
трансляция окончена
Жанры:
Экшн
Приключения
Комедия
Боевые искусства

Студия:
Toei Animation

Рейтинг:
7.26
Среднее:
7.27

(15 голосов)

Схватили:
29
Синопсис:
Two years have passed since the battle with Majin Boo. Mr.Satan's hotel, built as a commemoration of the victory over Boo, is finally complete!!
Gokuu and the other fighters are invited as guests. While Goku and the others are enjoying the party, a strange pod falls to Earth. Inside, a sharp-eyed Saiyan detects strong fighting abilities and takes a small alien along to the party! When the Saiyan encounters Vegeta, his words shock everyone!!