v.3.12 rev.1
main page
Регистрация
Войти
Войти с помощью:





Войти с помощью:




Аниме »
Dragon Ball Z Movie 11: Bio-Broly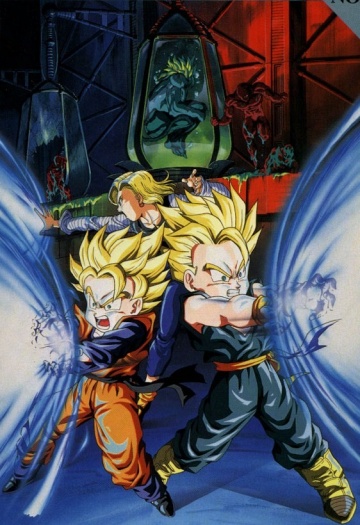 Другие названия:




ドラゴンボールZ 超戦士撃破!!勝のはオレだ
Dragon Ball Z: Chou Senshi Gekiha!! Katsuno wa Ore da
Dragon Ball Z: Super Soldiers Annihilate!! the Winner Will Be Me
Dragon Ball Z : Attaque super warrior
Dragon Ball Z : Bio Broly


Tип:
Movie (1 эп.), 50 мин.
Эфир:
20 июля, 1994
трансляция окончена
Жанры:
Экшн
Приключения
Комедия
Боевые искусства

Студия:
Toei Animation

Рейтинг:
7.08
Среднее:
7

(18 голосов)

Схватили:
30
Синопсис:
Jaga Bada, Mr. Satan's old sparring partner, has invited Satan to his personal island to hold a grudge match. Trunks and Goten decide to come for the adventure and Android #18 is following Satan for the money he owes her. Little do they know that Jaga Bada's scientist have found a way to resurrect Broly, the legendary Super Saiyan.