v.3.12 rev.1
main page
Регистрация
Войти
Войти с помощью:





Войти с помощью:




Аниме »
Dragon Ball Z Movie 07: Super Android 13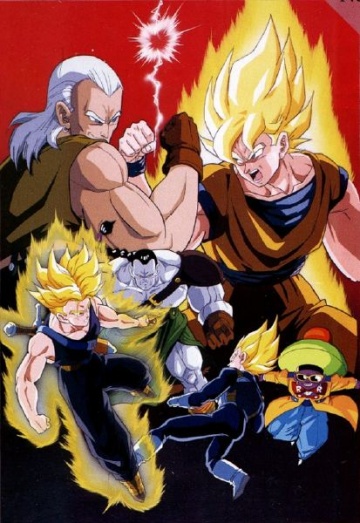 Другие названия:




ドラゴンボールZ 極限バトル!三大超サイヤ人
Dragon Ball Z: Kyokugen Battle! San Daichou Seiyajin
Dragon Ball Z: Extreme Battle! Three Super Saiyajin
Dragon Ball Z : L'Offensive des cyborgs


Tип:
Movie (1 эп.), 45 мин.
Эфир:
11 июля, 1992
трансляция окончена
Жанры:
Экшн
Приключения
Комедия
Боевые искусства

Студия:
Toei Animation

Рейтинг:
7.38
Среднее:
7.43

(21 голос)

Схватили:
35
Синопсис:
Massive explosions mysteriously erupt all over the world causing a global panic. The reasoning behind such grand scale violence eludes all until Goku realizes that these attacks are solely aimed at assassinating him. Preparing himself for battle Goku attempts to get a reading on the power level of his attackers. Coming up with nothing, he realizes that he is battling an android army. Goku leads the charge against the rival super androids in this feature length entry in the DRAGON BALL Z anime series.