v.3.12 rev.1
main page
Регистрация
Войти
Войти с помощью:





Войти с помощью:




Аниме »
Pokemon XY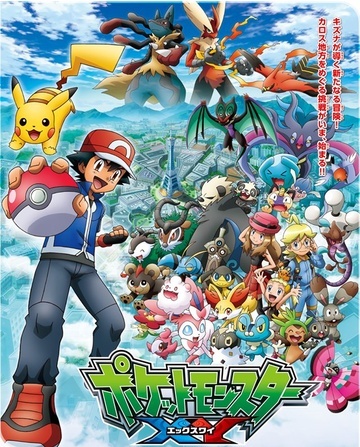 Синопсис:
The XY series will begin with only Ash Ketchum, headed off to a new region with his Pikachu. His previous companions, Iris and Cilan, will have left the series. Ash will begin his journey in Lumiose City. Joining him will be Serena, Clemont, and Bonnie.
Блоги:

Блок Новостей (выпуск 19)
Продолжаем освещать новости и события за последнее время В самое ближайшее время нас ожидают сразу две голливудские экранизации японской классики. Во первых, нас ждёт триумфальное возвращение Короля Монстров - Годзиллы! Фильм будет двадцать девятым о Годзилле, а также вторым американским вариан...
lesik | | 28 мар 2014
↓ Ещё ↓
↑ Закрыть ↑